Singapore women's group AWARE votes out anti-gay fundamentalist leaders in dramatic seven hour stand-off. Background.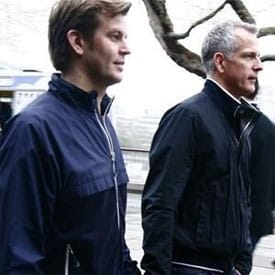 Britain's former top cop and London mayoral candidate Brian Paddick to front campaign encouraging same-sex couples to hold hands in public: "The photos are being used to create a same-sex love map of the
world. David Watkins, the group's founder, said: 'Hand holding is a simple,
liberating gesture that is essential to our communities' health,
visibility, and respect.'" Site: A Day in Hand.

Thousands of Cubs fans go deaf at Wrigley Field.

Log Cabin Republicans making gains in NY assembly on marriage equality.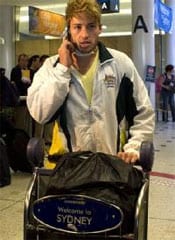 Matthew Mitcham exits Mexico City as swine flu escalates.

El Salvador in last minute gay rights ban: "After weeks of public debate and protest, El Salvador's Legislative
Assembly approved an amendment to the constitution to ban marriage
between same-sex couples and same-sex couples' ability to adopt a
child.  This amendment was proposed in the final hours of the current
Legislative Assembly session, which ends April 30th."

L.A. Times: Same-sex marriages gradually gaining legal ground.

Eiffel Tower destroyed in trailer for G.I. Joe: The Movie with Channing Tatum, Dennis Quaid.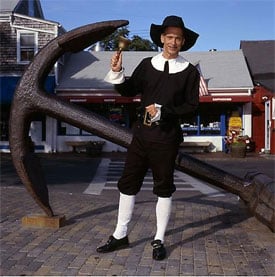 Loving: this self-portrait of Provincetown resident and filmmaker John Waters at Ptown's McMillan Wharf.

Marc Jacobs to marry in Provincetown.

Dog food vs paté? No difference, much of the time.

The Oregonian calls on Portland Mayor Sam Adams to resign in wake of recent investigations: "An investigation by The Oregonian's Ryan Frank and Brent Walth raised
the questions, in a story published Friday, of whether the encounter
took place earlier in the year and what it really amounted to. Whether
that is the center of the AG's investigation remains to be seen, as
does whether any of the conduct described, implied or suspected adds up
to criminality." Phone calls…

Male model fix: Joey Kirchner.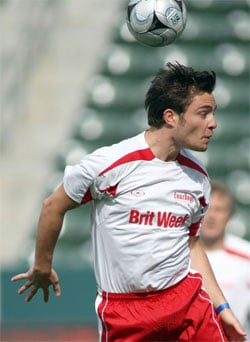 Ed Westwick works up a sweat.

Missouri state senator Jolie Justus weds her partner in Iowa.

Manohla Dargis memo to Hollywood: "Enough with the gay slurs, the gay baiting, imitating, limp-wristing, so-not-funny lisping — in other words, enough with the hating…Try this simple test: Every time you feel the need to mock or denigrate gay men or lesbians, replace that joke with an equally vicious dig about African-Americans or Jews. Doesn't sound so funny anymore, does it?"

Last week in holy crimes…

Miss California: Redefining breasts for the rest of us.

Obama appoints lesbian to become Assistant Secretary, Administration on Aging, at HHS.

AKA accidental wood.

Sweeps warning issued to cottagers: "Sweeps is the time local
media often finds itself in bed with the cops to carry out sting
operations of men cruising for sex. Just last week we got a report from
a Bakersfield, California location where one customer saw not just cop
cars and a cop van parked outside, but also a news van for a local
television station. I'm sure it was a joint sting in which the media
gets to film and photograph those men cops arrest. In fact, I would not
be surprised to learn a reporter instigated the whole thing, asking the
police to come along so they could get some good footage."