Rhode Island House Judiciary Committee to hear same-sex marriage bills tomorrow.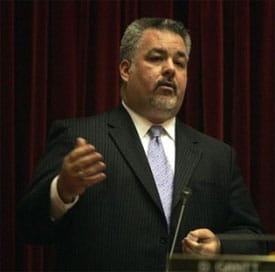 NYT profiles New York Assemblyman Daniel O'Donnell and the battle for marriage equality.

Guess who's losing their house now?

Jim Carrey-Ewan McGregor prison romance I Love You Phillip Morris gets distributor, to open on Valentine's Day.

Rihanna and Lady GaGa team up for new track – listen.

Is my marriage gay?

ACLU pushes for marriage equality nationwide.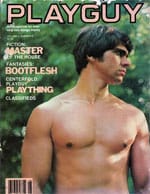 Gay adult print world suffers hit.

David Geffen wants to buy the New York Times: "Mr Geffen, a co-founder of DreamWorks SKG, made an offer in the past
two months for the 19.8 per cent stake in the New York Times Company
held by Harbinger Capital Partners, the activist US hedge fund
controlled by Philip Falcone. His offer was rebuffed, two people
familiar with its details said. One of these said the offer was made at
the prevailing market price but Harbinger wanted a premium, adding that
Mr Geffen remained interested in owning the company and would be 'a
patient buyer'."

The official trailer for Pixar's Up, the first animated film to debut in Cannes.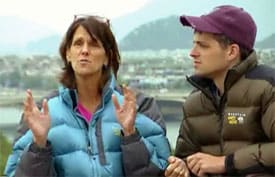 AfterElton interviews gay and deaf contestant Luke and his mother Margie from The Amazing Race.

New Eating Out film is looking to discover you!

Charges dropped against man who threatened gay Connecticut lawmakers Michael Lawlor and Andrew McDonald: "A Connecticut man arrested for sending a threatening e-mail to state
lawmakers has completed an anger management course and has had all
charges against him dismissed. The lawyer for 26-yer-old Timothy Kane said Monday that Kane deeply
regrets sending the e-mail and wishes no harm to the legislators." Background.

Duet: Leighton Meester and Cobra Starship?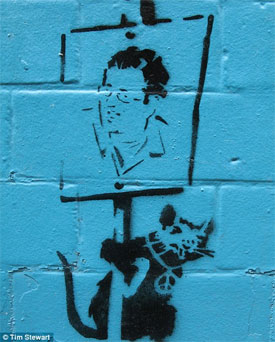 A Banksy self-portrait?

ABC and Nightline to produce Twitter-fueled weekly news show.

Parents of slain Liverpool gay teen Michael Causer to receive book of condolence: "On a day that will see a rainbow flag fly above Liverpool Town Hall
for the first time, Lord Mayor Cllr Steve Rotheram will present Marie
and Michael Snr with the book. The flag will become multi coloured to celebrate the International Day Against Homophobia, celebrated each year on May 17."

NYT opinion: Obama faking left. "Four months in, the Obama administration does seem to have a plausible
strategy for turning the "social issues" to liberalism's advantage. The
outline is simple: Engage on abortion, and punt on gay rights."

Tennessee marries same-sex couple: "The two have been married for more than a year but they recently
found out their marriage is invalid, because both are considered men. Phillips and Rittenberry are the first same-sex marriage in Tennessee. Rittenberry, 46, and Phillips, 33, met through a hot-line service and legally wed in November 2007. Rittenberry was born a man but identifies as a woman and claims to have had sex reassignment surgery."