Following yesterday's passage by the D.C. Council of a measure that would recognize same-sex unions performed elsewhere, ex-con and former D.C. Mayor Marion Barry, who was the sole vote against the measure, declared: "All hell is going to break lose. We may have a civil war. The black community is just adamant against this."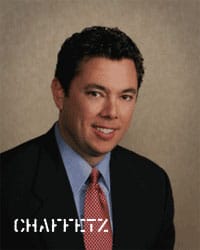 Barry has some allies in Congress, the Washington Post reports:
"At least one GOP member said yesterday that he will try to block the bill from becoming law. 'Some things are worth fighting for, and this is one of them,' said Rep. Jason Chaffetz (Utah), the ranking Republican on a House Oversight and Government Reform subcommittee that oversees the District. 'It's not something I can let go softly into the night. . . . I recognize the Democrats are in the majority, but I represent the majority of Americans on this issue.'Several council members and gay rights advocates are hopeful that the Democratic majorities in the House and Senate will be able to stop congressional intervention. 'I do not believe that a serious attempt to overturn the council bill will be made or will be successful,' said Del. Eleanor Holmes Norton (D-D.C.), who praised the council's decision.
Congress has 30 days to review District legislation: "The bill could present the House and Senate with their biggest test onthe same-sex marriage issue since Congress approved the Defense ofMarriage Act in 1996."
(via americablog)
An AP video report on the bill's passage, AFTER THE JUMP…