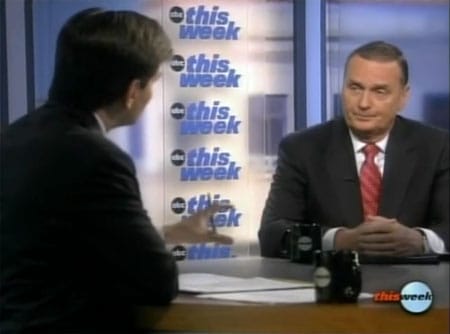 On This Week, George Stephanopoulos discussed the repeal of  "Don't Ask, Don't Tell" with National Security Adviser General James Jones and Senator John McCain.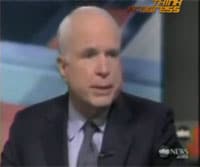 Said Jones: "It has to be a uniformpolicy for all members of the military in order to function as amilitary has to function. We will have long discussions about this.It will be thoughtful. It will be deliberative. The president I knowwill reach out to fully understand both sides or all sides of theissue before he makes a decision. I don't know [if it will be overturned]. We'll have to – the president has saidthat he is in favor of that. We'll just wait – we'll have to wait andsee – as a result of the deliberations and as a result of the – in themonths and weeks ahead. We have a lot on our plate right now. It hasto be teed up at the right time so – to do this the right way."
Stephanopoulos also asked Senator John McCain about it. Said McCain: "In my view, the policy has been working, and it's been working well."
Watch them both, AFTER THE JUMP…