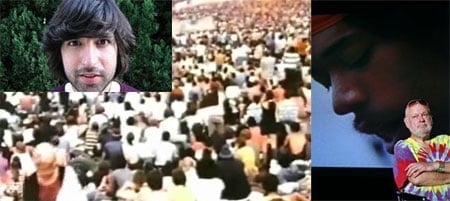 The Hollywood Reporter talks with Ang Lee about his forthcoming film Taking Woodstock, which takes its plot from the memoir of Elliot Tiber, the gay man who helped facilitate the legendary music festival.
THR:
Since part of Elliot Tiber's story is about his coming out as a gay man, do you think the film will be viewed as a companion piece to "Brokeback Mountain"?
Lee: I think it's a very different story. In "Brokeback," being gay is the main issue. In Woodstock everybody's there, everything is tolerated for three days of peace and music. Our lead character could be anybody. It just happened to be Ellliot Tiber, who just happened to be himself. He's a closeted gay at the beginning, but he comes to terms with it. We didn't make big deal out of it.