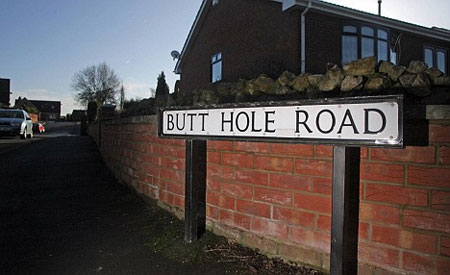 Residents on this street in the town of Conisbrough, South Yorkshire, UK, have changed its name after tiring of the constant attention: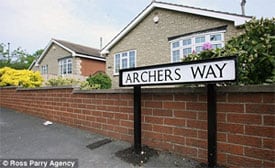 "Groups of youths used to visit the street and bare their backsides for
photographs while many delivery firms simply refused to believe it
existed. And coachloads of amused American tourists frequently turned up to view the sign after it appeared in a US book. They spent £300 to change their address to the rather more palatable Archers Way."
According to the Daily Mail, "Butt Hole Road is believed to have been named after a communal water butt that was originally in the area."