Seems that BioWare has at least reversed it's ban of certain words and threads within their forums. This is like the Amazon sales de-ranking scandal all over again. It's become an entirely predictable narrative: Company makes discriminatory decision, internet explodes with anger, company issues lame explanation as to why they did so, company reverses offending decision as quietly as they can hoping that the issue will just go away and they don't have to talk about it anymore. This should be a lesson to corporations everywhere: Don't discriminate. News travels faster than it ever has. It's really hard to get away with this nonsense anymore.
I haven't cared about Star Wars since I was a kid. I do remember waiting in endless lines multiple times for Return of the Jedi and my complete terror when my school girlfriends kept talking about how cute Mark Hamill's butt was in his Jedi wear. 'What? Really. I DIDN'T NOTICE!!!'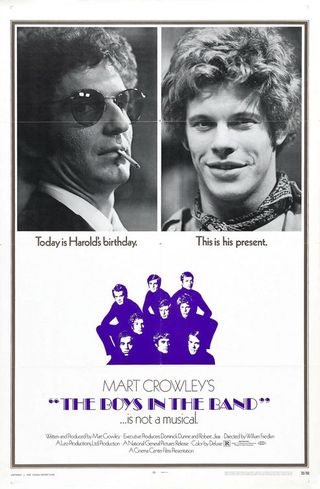 Speaking of gay shame… a new documentary about the seminal gay stage play turned movie Boys in the Band had a special "work in progress" screening at the Tribeca Film Festival. Boys, the first all gay play which featured a group of homosexuals friends at a viciously catty birthday party became a box office sensation when it debuted in the late 60s. The documentary is very smart about placing the work in its original context on the cusp of gay liberation and the myriad of reactions its created since from scorn to deep respect. After the screening a panel including Michael Musto and Carson Kressley discussed the original play and their first reactions to it. As a fan of classic Hollywood stars, I especially loved the Natalie Wood anecdotes in the new film.
Here's a rundown of the other GLBT films playing currently at the Tribeca Film Festival.