A gay party celebrating the Philippines' independence day at a villa in Riyadh was the target of police, who arrested 67 men, some of whom were in drag: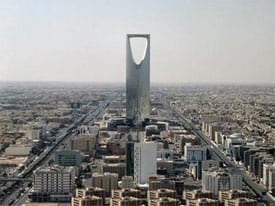 "Alcohol, which is strictly banned, was found, while cross-dressing – 'imitating a woman' in legal language – is also against local law. Some
of the men may also be charged with 'displaying homosexuality', though
none is accused of homosexual acts, an offence which carries much
heavier penalties in Saudi Arabia. The men were released pending formal charges. They face sentences of up to six months imprisonment and 60 lashes. The
arrests were confirmed by the Philippines' vice-consul in Riyadh,
Roussell Reyes. 'Some of those arrested were reportedly wearing gowns
and wigs and drinking liquor,' he told a radio station. 'It seems that
there was a party.'"
Similar arrests happened last year in June and July.