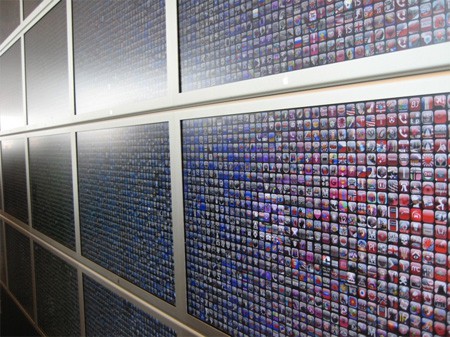 At Apple's WWDC they've apparently installed an App Wall in the lobby of San Francisco's Moscone Center built with the company's cinema display monitors, featuring a single icon for each of the existing iPhone Apps. Everytime someone purchases an App for the iPhone, its icon pulsates on the wall.
Watch it, AFTER THE JUMP…
p.s. – are any of you other current iPhone 3G owners as pissed as I am that AT&T's charging a small fortune to upgrade to 3GS?
Ooh, hypnotic.