Barney Frank today introduced a fully-inclusive Employment Non-Discrimination Act (ENDA). Pam Spaulding has posted a round-up of the reactions from LGBT groups.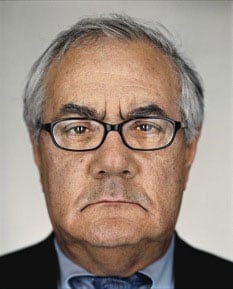 The Washington Blade reports: "According to his office, more than 100 members of Congress have
signed on to co-sponsor the measure. Among the sponsors are gay House
members Frank, Tammy Baldwin (D-Wis.) and Jared Polis (D-Colo.). The
lead Republican sponsor is Rep. Ileana Ros-Lehtinen (R-Fla.). In a recent interview with the Blade, Frank said he believes
prospects for passing a trans-inclusive ENDA have improved
significantly since 2007, when he and other House Democratic leaders
said the measure would be defeated if a gender identity clause were
kept in the bill. Over the strong objections of transgender activists and many gay
advocacy groups, House Democratic leaders dropped the transgender
provision from the bill in September 2007. The House went on to pass it
the following month, but the measure died when the Senate took no
action on it."