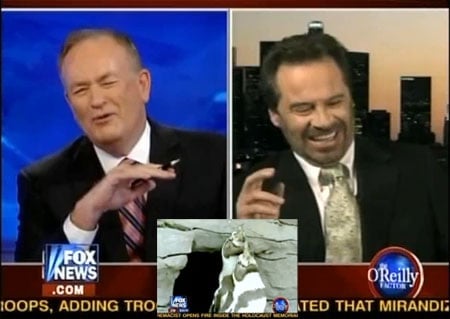 Never mind they get the story wrong (the gay penguins hatched a chick — it was in 2005 that the same zoo imported female penguins to see if its gay male pairs would go straight), what's more important to O'Reilly and Miller is that the story gives them a chance to hoot at one another over lame "tight T-shirt" and "pre-colored egg" jokes. And don't forget the pre-op transsexuals. Always good for a laugh.
Watch it, AFTER THE JUMP…
Segment starts at 1:54.