D.C. Board of Elections and Ethics hears four hours of testimony on anti-gay referendum: "Both sides presented legal and political arguments about whether the
same-sex marriage issue should be in the hands of voters or the
politicians who represent them."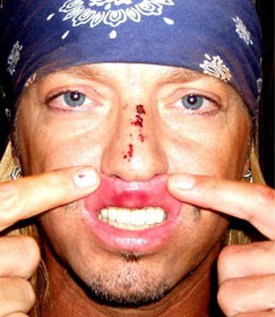 Bret Michaels says the Tony Awards people would have cared more about his self-inflicted on-set accident if it had happened to Liza Minnelli, Dolly Parton, or Elton John.

Transgender woman beaten at bus stop in Seattle: "The victim, who told police that she sometimes wears a skirt, said the attack was a result of that, the report stated. During the confrontation, several of the victim's assailants uttered
a slur for a gay man as they struck and kicked the victim, then knocked
her to the ground, the report says. The attacking youths also tried to
pull off her backpack. The group then fled."

Researcher: Cougars love Adam Lambert. What about Cougays?

Oceanside, California resident pleads "not guilty" in assault on gay rights activist during recent torch relay protesting Proposition 8.

Living Sasquatch!

Britney Spears announces second round of tour dates.

Dan Choi joins No H8 Campaign.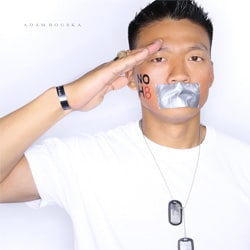 City of Seattle fights to keep identities of its LGBT employees private after request from City Light employee affiliated with conservative Christian organization opposed to gay rights.

Cristiano Ronaldo bought by Real Madrid for world record transfer fee of £80million, spends night with Paris Hilton.

Paul Schindler at Gay City News does an excellent job of summing up the chaotic events that have occurred this week with regard to marriage equality in New York.

Man arrested for 'revenge' pissing at Motor City Pride in Detroit.

Something is happening in Iran.

North Carolina resolution in honor of Jesse Helms inspires mass walkout, vote of "no" from gay lawmaker.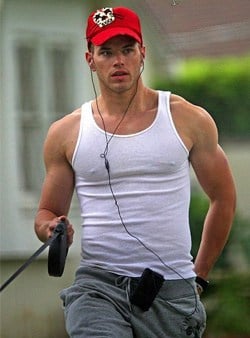 Kellan Lutz gives good tank.

Virginia prison segregated women who "looked gay": "For more than a year, Virginia's largest women's prison rounded up inmates who had loose-fitting clothes, short hair or otherwise masculine looks, sending them to a unit officers derisively dubbed the "butch wing," prisoners and guards say."

Greenwich, Connecticut a magnet for NYC same-sex weddings.

British ambassador to Poland in hot water for promoting gay pride march in Warsaw: "Ric Todd has been told by the country's civil rights ombudsman that
he has 'exceeded his authority' and Roman Catholic groups have accused
the ambassador of representing the 'homosexual lobby'. The
problem arose after Mr Todd, who has been our man in Warsaw for almost
two years, gave gay rights leaders a UK Guide To Lesbian, Gay, Bisexual
And Transgender People And Their Rights, translated into Polish,
earlier this week."