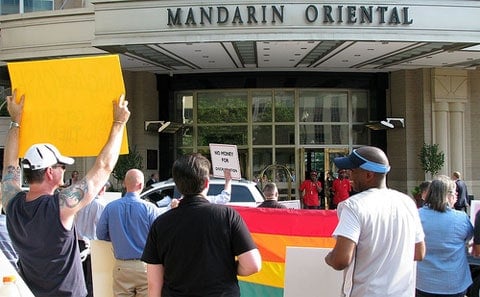 [photo- flickr user bullneck]
Despite protests over Obama's Department of Justice DOMA brief and lack of movement on "Don't Ask, Don't Tell" and other LGBT issues,  last night's LGBT DNC Fundraiser brought in $1 milllion for the Democratic party, up from $750,000 last year, according to The Advocate.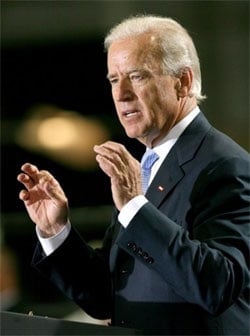 Politico reports:
"The vice president spent 20 minutes trying to convince the donors
inside the Mandarin Oriental Hotel that President Obama is dedicated to
following through on his campaign promises. He said he had asked to
give the speech at the annual leadership dinner Thursday night, and he
read from a TelePrompter. 'I am not unaware of the controversy swirling around this dinner and
swirling around the speed or lack thereof that we are moving on issues
that are of great importance to you,' Biden said."
Also: "Biden drew repeated standing ovations, according to a pool report, as
he pledged the repeal of the Defense of Marriage Act and Don't Ask
Don't Tell, the passage of the Lieberman-Baldwin bill on health
benefits, a ban on workplace discrimination, adoption rights for all
and an end to the HIV travel ban."
"Attendees of the
10th annual LGBT  Leadership Council fundraiser for the
Democratic National Committee Thursday were greeted by
protesters carrying signs that read 'Gay Uncle
Toms' and '265 Discharged Since January
20, 2009.' When
Wisconsin Rep. Tammy Baldwin arrived, she chatted with
the spirited flock of about 25 and then pivoted to
enter the Mandarin Oriental Hotel as cries of 'Don't go in, Tammy!' and 'Shame
on you!' followed her. 'I think
it's so important that as gay and lesbian people who
are denied equal rights, we do feel an impatience and
a frustration and it's really important that
that be expressed both outside and inside,' she said."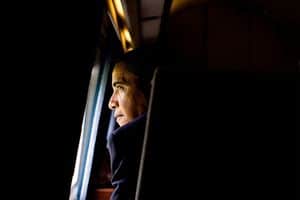 The event was preceded earlier in the day by a blistering AP piece called "Promises, Promises: Obama Slow on Pledge to Gays", reporting that
the President's steps have been incremental and have had "little real
effect".
They added: "But he's still willing to take money from a reliably Democratic
constituency — he was sending Vice President Joe Biden to a Democratic
National Committee fundraiser Thursday evening with gay and lesbian
donors. Some gay donors called for a boycott after Obama's Justice
Department, in a court filing, compared gay marriages to incest. 'I
don't think it's an appropriate time to be raising money. No one is
happy now,' said Richard Socarides, who advised former President Bill
Clinton on gay issues and did not plan to attend the event (on Thursday
night). 'On gay
rights, the country is already in the age of Obama, but he's governing
from the Clinton era.'"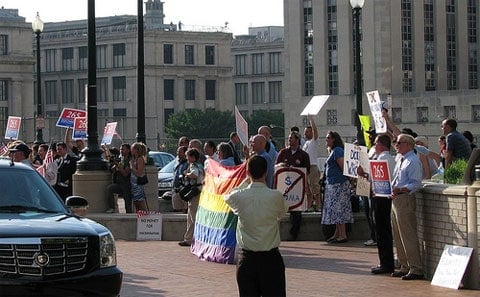 [photo (and above, right)- flickr user bullneck]