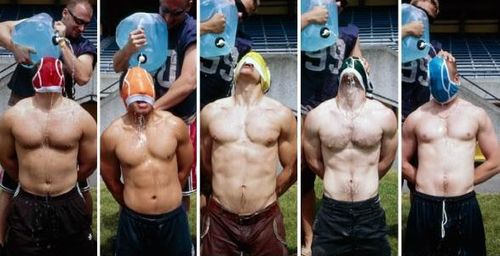 Canadian filmmaker Noam Gonick made a short film featuring hot football players getting "waterboarded" with rainbow underwear over their heads to make a point about how police and military participation in Gay Pride parades show that gay conformists are "willing to do anything to get the approval of the state."
Interesting, because the film looks to me to be about jocks, hot, wet muscular bodies, hazing rituals, and underwear fetishes.
Somewhere in there, that message got lost.
Watch it, AFTER THE JUMP…
Xtra analyzes it here. Outsports has more.
Yeah, I had no idea what that was about either.