New coalition of EVIL: Far-right and anti-gay groups joining forces.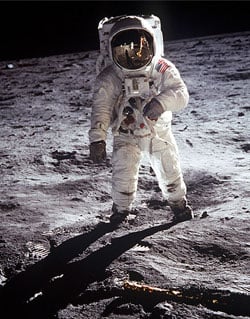 NASA to release new images of Moon landing found on lost tapes?

Man creates life-size Lego replica of…Amy Winehouse.

Three charged in Monday night homophobic attack on Long Island woman.

REPORT: Michael Jackson's children aren't his biologically, nor are they Debbie Rowe's. Father is Jackson's dermatologist Arnie Klein.

5-year-old rescued after Airbus 310 from Yemen crashes into Indian Ocean while attempting landing with 153 on board.

Lt. Dan Choi's hearing over discharge is today.

Trevor Donovan: 90210 gets some beefcake.

Meghan McCain: I speak for GOP on gay issues. "The
reason why I became so vocal about it is because it is so
important to me and I didn't see any
politicians, even President Obama, doing
anything. At this point, I
don't care what leader, what party, comes out
and supports marriage equality, as long as somebody
starts doing it. I hope that will be President Obama, I hope
that will be my father, I hope it will be lots of
people. I think it's the type of thing
that's really coming to a fever pitch. People are
really angry. People really want response. I hope
President Obama can do that,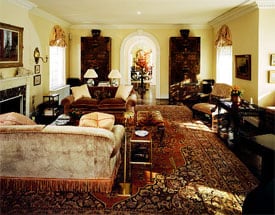 Inside the apartment Bernie Madoff will never live in again: "It's bye-bye forever to the $35,000 Lavar Kerman Persian carpet and the
$20,000 Chippendale-style tea table in his art-filled four-bedroom
duplex on the upper East Side."

An interview with the hottest gay Dungeons & Dragons geeks in D.C.

T.R. Knight to headline Broadway revival of Lend Me a Tenor.

One Life to Live actress Patricia Mauceri fired over refusal to participate in gay-positive character storyline:
"Reportedly the soap opera wanted to go against stereotype and show
Carlotta as a gay friendly Latina mother. The actress allegedly
vehemently protested that story decision, resulting in show brass
replacing her."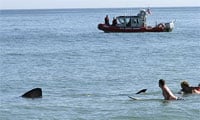 Basking Shark spotted cruising Long Island beaches.

Rescheduled: Marc Jacobs pushes wedding date to August.

Indian government ready to de-criminalize homosexuality? "The new Government that took power in May after the Congress Party's surprise
election victory has indicated that it is ready to change the law, which is
at present being challenged in the Delhi High Court, according to Indian
media reports."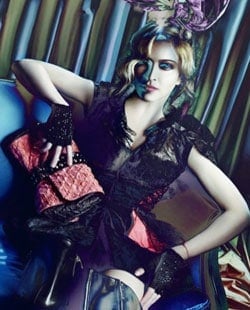 More Madonna Louis Vuitton campaign images.

Chace Crawford slicks it back.

Oklahoma Rep. Sally Kern working on getting state to approve a proclamation blaming gays for the recession.

Jim McGreevey's new mission: "McGreevey volunteers at Exodus Ministries at the Church of Living
Hope in East Harlem, New  York, which tries to help newly-released
prisoners learn life skills and handle the significant challenges that
ex-convicts face. It's not just job-hunting.One of the photographs
below shows Jim helping one young man figure out how to set up a free
e-mail account on Yahoo. With limited access to computers, the guy had
no idea how to do this. This is not atypical. We take this kind of
knowledge for granted, assuming everyone knows how to set up free e-mail. They don't. The gifts that McGreevey brings to these formerly-incarcerated men and women are vast."