Newsman Walter Cronkite gravely ill.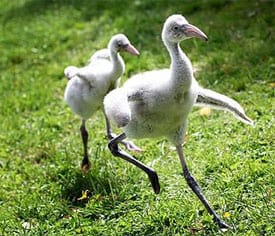 Baby flamingos frightened by pink sock.

Pizza Hut gets a new name.
Rich Juzwiak at FourFour takes a hard look at the recently-broadcast PBS DADT documentary Ask Not.

Labor leader Stuart Appelbaum comes out: Being gay. It's who I am.

San Francisco City Attorney Dennis Herrera files amicus brief in support of Olson-Boies challenge to Proposition 8.

California marriage equality battle goes to Chinatown: "Lost in the 2009 election wreckage for gays was the marriage campaign's
relative success in Asian communities, which have swung toward support
of same-sex marriage at a faster rate than the rest of California and
have become a model for other groups."

Barney Frank introduces legislation decriminalizing possession of small amounts of marijuana.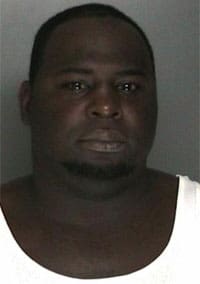 Long Island man charged with assault as a hate crime and aggravated harassment in homophobic attack.

Cristiano Ronaldo extends tanning streak.

Window Media publisher and Avalon Equity partner David Unger axed by the Small Business Administration.

Wayne Besen on Obama and the Democratic Party: "The Democrats took our money, our votes and our volunteer hours and now
they tell us to wait patiently, like good little gays. As far as I'm
concerned, if the donkeys can't deliver now, they can kiss my ass. The
Democrats run the show in Washington and if they will not act like a
majority party, then they do not deserve to be one."

Karen Ocamb: Will gays divorce the Democrats?

Democrats caving on health care reform? Where in the world is Kathleen Sebelius?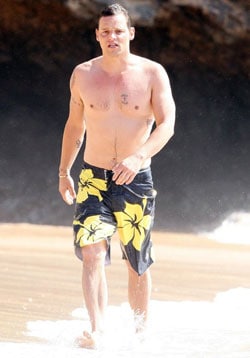 Justin Chambers takes a swim in Hawaii.

Porn producer and actor Michael Lucas to appear on Ugly Betty: "How will ABC deal with a porn star on one of its prime time programs? I
am curious to see how this will play out. Now, I am not suggesting that
my little walk-on will change the world. But I hope it will be one step
taking us out of the privacy of people's bedrooms and onto a larger
stage. And I hope the American public will enjoy seeing a porn star as
a real person, not just as a hot body."

21 hurt in Sao Paulo Gay Pride bomb attack.

Robert Pattinson hit by NYC cab.

Can Apple control the derogatory use of the word "gay" in their user-generated app reviews? If so, they should.

Australian man awarded $468,736 for school bullying he endured in the 90's: "He told a civil hearing in the NSW Supreme Court he was abused by older
students, including being struck with a broom, having his knuckles
rapped with a steel ruler and being called 'sterile', 'faggot', 'pedophile' and 'Nazi'.

A preview of San Francisco's Frameline Film Festival.