Maryland Attorney General Doug Gansler reviewing legality of state recognizing same-sex marriages performed elsewhere: "The Baltimore Sun reports Gansler is expected to make a decision within the coming weeks, and his office would not comment to the newspaper while the issue is being researched.
Maryland law defines marriage as only between a man and a woman; however, the state has legally recognized the marital status of couples married in other states."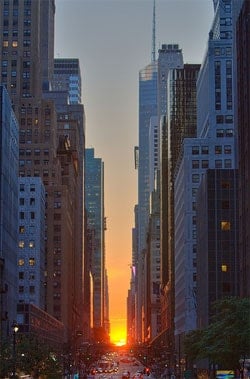 Yesterday: Manhattanhenge.

Prince Harry plays with the luckiest balloons in the universe.

Inside last week's Lambda Literary Awards – a photo gallery.

WaPo: The Mormons are coming! "With the battle moving east, some advocates are shouting that fact in
the streets, calculating that on an issue that eventually comes down to
comfort levels, more people harbor apprehensions about Mormons than
about homosexuality."

New Hampshire LGBT youth organization Seacoast Outright facing financial difficulties, to close after 15 years: "The executive director said the group has been in existence for more
than 15 years with its main focus being to support youths who may not
have a support system because of their sexuality. Seacoast Outright meets with youths twice a week and is viewed by many as an extended family. Wesley
said the group has been serving upward of 20 youths who knew the
organization was struggling, but were hopeful it would survive."

New trailer for Torchwood: Children of the Earth.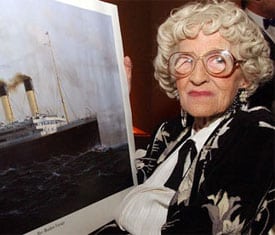 Sun sets for 97-year-old Millvina Dean, last known survivor of the Titanic: "As a two-month-old baby, Dean was the youngest passenger on board the
giant liner when it sank on its maiden voyage with the loss of more
than 1,500 lives."

Beau Breedlove denied restraining order against Oregonian reporter: "The judge told Breedlove that he'd need to fear that Walth posed 'an
immediate threat of physical violence' in order to get one. Background.

Minnesota man convicted in hate crime attack on lesbian: "The 35-year-old woman testified in December that
Warren punched her in the face, pinned her to the floor and threatened
to rape and kill her after making obscene comments about her sexual
orientation."

L.A. Times: California gubernatorial candidates face a marriage equality "minefield".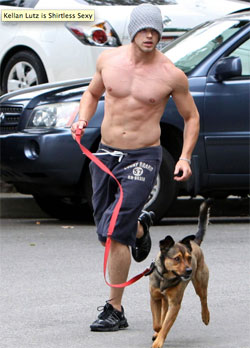 Twilight's Kellan Lutz gets out in the sunlight.

There was more ass than Bruno's at the MTV Movie Awards.

Jennifer Hudson is pregnant.


Australian broadcaster told to apologize for gay slurs.

Drag queen Dina Marie says NYC 'HK Lounge' owner homophobic: "The straight owned and straight operated venue clearly stated to me
that they 'didn't want me and any of the fags'. That we were all 'jokes' who brought nothing to the table."

Mo: Britney's new (spoof) fragrance for gays.

Pastor in San Marino, California will not perform any more marriages until Prop 8 is overturned: "The Rev. Art Cribbs, pastor
of the 60-member San Marino Congregational United Church of Christ,
says he has been marrying couples for more than 20 years but the
wedding ceremony he performed on May 23 would be his last until gay
couples are given the same right."