Five gay couples wed in ceremony on Tel Aviv beach as Pride celebration climaxes.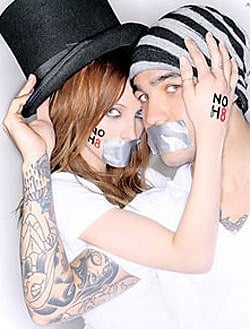 Pete Wentz and Ashlee Simpson tape for No H8.

WATCH: Betty White plays beer pong.

City of Miami passes Domestic Partner ordinance: "The domestic partners benefits measure extends to unmarried gay and
straight employees of the city who register their relationships with
Miami-Dade County's domestic partner registry."

White House Office of Personnel Management head John Berry delivers impassioned speech at Justice Dept: "My family has never known divorce. Were we married? No,
but I dare anyone to say that we were not in love…. Where do you
stand? Honoring love as precious and true wherever you find it, or with
those who would demean or deny it? I urge you: Stand where you can be
proud. Stand with service and truth. Stand with love. Stand for liberty
and justice for all."

San Diego County school district apologizes for refusing to let student deliver report on Harvey Milk during class time: "In a letter to Natalie and her parents, Supt. Robert Graeff and Mt.
Woodson Principal Theresa Grace apologized and said they had acted out
of an abundance of caution for the 'tender sensibilities' of Natalie's
fellow students. 'It is our hope that — together — we can all view this incident as
a learning experience and emerge wiser from the entire
experience,' wrote Graeff and Grace, on behalf of themselves and the
school board."

Bret Michaels releases lengthy statement on Tonys mishap that left him bloody.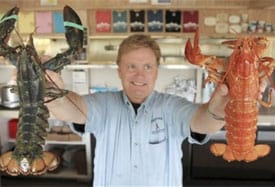 Yellow lobster is 1 in 30 million.

On the bus to Kayseri, Turkey: "Kayseri is home to a group of gay men and lesbians who have fled
Iran and are now waiting in Turkey to be resettled in a Western
country. The government of Turkey does not allow non-European refugees
to stay in Turkey, and it is the responsibility of UNHCR to find a host
country to take them in. Currently there are over 18,000 refugees in Turkey, some of whom
have been waiting for over 2 years to be resettled elsewhere. While in
Turkey, the authorities insist that refugees can only stay in one of 30
designated small cities. These locations are assigned based on the
asylum seeker's nationality, gender, age, and reason for seeking
asylum."

Madonna confirms Mercy adoption.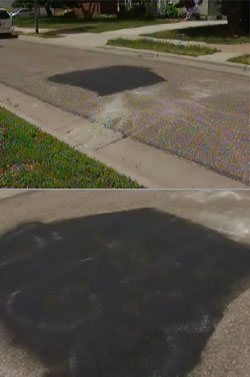 Anti-gay hate graffiti under investigation in St. Paul, Minnesota.

Hate crime charges against Staten Island man dropped: "A spokesman for District Attorney Daniel Donovan would not comment
because the case is sealed, but confirmed the hate crime case against
James Champagne, 24, of Stapleton, has been dismissed. Champagne had
been accused of beating up another man in West Brighton July 29, and
during the attack he allegedly yelled, 'we don't like faggots on Barker
Street.'"


Beyond Hatred: PBS to air documentary about French gay man murdered by skinheads.

The Daily Beast interviews openly gay Iraq vet and candidate for Congress Anthony Woods, who was discharged under 'Don't Ask, Don't Tell': "I knew getting into it that if I took a stand, it would be a costly
decision and it certainly has become one. But people have to take a stand for what's
right. There's a reason this policy is on the front burner now… We're
a country fighting two wars, having trouble recruiting, yet we want to
turn away some of our most talented, most well-trained soldiers?"