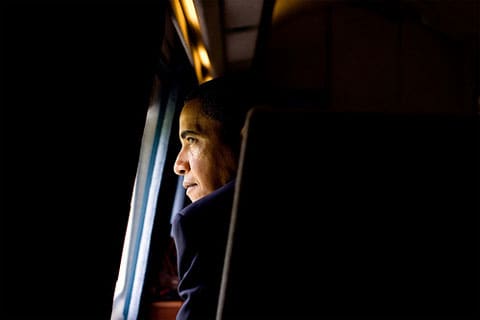 Reacting to this morning's disappointing motion from the Justice Department to dismiss a federal same-sex marriage case and the disturbing and insulting set of briefs filed along with the motion, the Human Rights Campaign and the NGLTF have called on the President to send legislation to Congress repealing the Defense of Marriage Act.
Said HRC President Joe Solmonese in a statement: "The Administration apparently determined that it had a duty to defendDOMA in the courts.  The President has just as strong a duty to put hisprinciples into action, and end discrimination against LGBT people andour families. We call on thePresident to send legislation repealing DOMA to Congress."
The National Gay and Lesbian Task Force Action Fund reacts to some of the dehumanizing language in the brief:
"DOMA is and has always been an immoral attack on same-sex couples,our families and our fundamental humanity. This law has only served todiscriminate against Americans and belittle our nation's heraldedvalues embracing freedom, fairness and justice. The Task Force ActionFund demands President Obama and Congress immediately repeal thishateful law, which has left a moral scar on our nation and its worthypursuit of equal justice for all. Unfortunately, the malicious and outrageous arguments and languageused in the Department of Justice's marriage brief is only serving toinflame and malign the humanity of same-sex couples and our families.This is unacceptable. This ugly chapter in our nation's history must come to an end now with the repeal of DOMA."
Obama's promises, via DailyKos:
The American Civil Liberties Union, Gay and Lesbian Advocates and Defenders, Human Rights Campaign, Lambda Legal, National Center for Lesbian Rights, and National Gay and Lesbian Task Force released a joint statement, posted AFTER THE JUMP…
Happy Stonewall anniversary everybody!
(Official White House photo by Pete Souza)
Earlier…
DOJ Defends DOMA, Says Good for Budget, Invokes Incest [tr]
DOJ Motions to Dismiss Federal Same-Sex Marriage Case [tr]
LGBT Legal And Advocacy Groups Decry Obama Administration's Defense of DOMA
We are very surprised and deeply disappointed in the manner in which the Obama administration has defended the so-called Defense of Marriage Act against Smelt v. United States, a lawsuit brought in federal court in California by a married same-sex couple asking the federal government to treat them equally with respect to federal protections and benefits.  The administration is using many of the same flawed legal arguments that the Bush administration used.  These arguments rightly have been rejected by several state supreme courts as legally unsound and obviously discriminatory. 
We disagree with many of the administration's arguments, for example that DOMA is a valid exercise of Congress's power, is consistent with Equal Protection or Due Process principles, and does not impinge upon rights that are recognized as fundamental.
We are also extremely disturbed by a new and nonsensical argument the administration has advanced suggesting that the federal government needs to be "neutral" with regard to its treatment of married same-sex couples in order to ensure that federal tax money collected from across the country not be used to assist same-sex couples duly married by their home states.  There is nothing "neutral" about the federal government's discriminatory denial of fair treatment to married same-sex couples:  DOMA wrongly bars the federal government from providing any of the over one thousand federal protections to the many thousands of couples who marry in six states.  This notion of "neutrality" ignores the fact that while married same-sex couples pay their full share of income and social security taxes, they are prevented by DOMA from receiving the corresponding same benefits that married heterosexual taxpayers receive.  It is the married same-sex couples, not heterosexuals in other parts of the country, who are financially and personally damaged in significant ways by DOMA.  For the Obama administration to suggest otherwise simply departs from both mathematical and legal reality. 
When President Obama was courting lesbian, gay, bisexual and transgender voters, he said that he believed that DOMA should be repealed.  We ask him to live up to his emphatic campaign promises, to stop making false and damaging legal arguments, and immediately to introduce a bill to repeal DOMA and ensure that every married couple in America has the same access to federal protections.