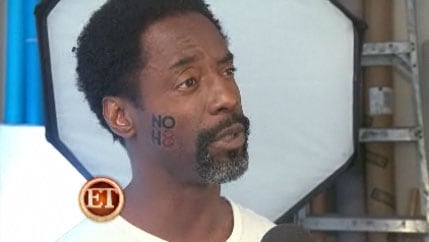 Isaiah Washington is the latest star to take part in photographer Adam Bouska's "No H8" campaign.
He gave a rambling interview to Entertainment Tonight:
"What has been purported about me has nothing to do with who I am. I have been dealing with organizations like ACT UP for over 25 years. Right before Keith Haring passed away I was working with him. City kids of New York. Fighting for awareness of HIV/AIDS for 25 years of my life…"
Watch it, AFTER THE JUMP…