Approximately 350 people rallied on Saturday at the Rhode Island State House calling for marriage equality: "Rhode Island is the only New England state that does not permit same-sex marriages. Abill allowing gay marriage has been proposed in the General Assemblybut is not expected to pass this year. Similar legislation has died inpast sessions amid opposition from legislative leaders and RepublicanGov. Don Carcieri. That is expected to changesince most of the Democrats looking to succeed Carcieri in 2011 supportgay marriage and some potential Republican candidates also supportcivil unions, Kathy Kushnir, the executive director of MarriageEquality Rhode Island, said."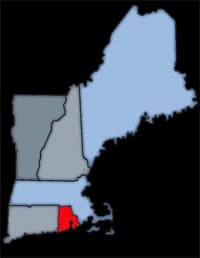 A recent poll showed that 60 percent of registered voters in Rhode Island would support a bill allowing same-sex couples to marry.
Ken Fish, a gay rights activist and retired state education officia, slammed Democratic Speaker William J. Murphy for refusing to let party members vote their conscience. He also criticized openly gay House Majority Leader for being cowardly: "Many of us were proud when Gordon Fox became Democratic majority leader. Many of us were proud when Gordon Fox came out. But Gordon Fox is part of the problem. When Gordon Fox goes along to get along, he drags us with him."
According to the Providence Journal, "State Rep. FrankFerri, D-Warwick, a chief backer of the same-sex marriage bill, said 36House members have signed on as co-sponsors, including 10 of the 15members of the House Judiciary Committee, where the bill has been 'heldfor further study.'"
Fish also criticized Catholics: "At the rallySaturday, meanwhile, Fish castigated what he said was the unduenegative influence of the Catholic Church on key legislators. Civil marriage of same-sex couples 'does nothing to change the CatholicChurch' but would merely enable other denominations, already willing,to marry them legally, Fish said."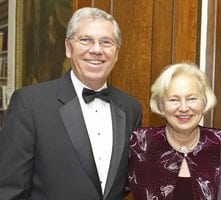 The Christian Broadcast Network is planning a story on the Rhode Island marriage debate, reports the Journal: "After poking around a bit, we discovered that CBN, which provides programming to stations in about 200 countries (in addition to a 24-hour "prayer line," according to its Web site), also interviewed Roman Catholic Bishop Thomas J. Tobin; the Rev. Bernard Healey, a lobbyist for the Providence diocese, and Governor Carcieri, an opponent of gay marriage, among others.The governor's press office did not note the interview on Carcieri's daily schedule."
Carcieri is vehemently against marriage equality. Earlier this year he joined the National Organization for Marriage and appeared at one of its rallies.

Two NECN reports on the rally, AFTER THE JUMP…