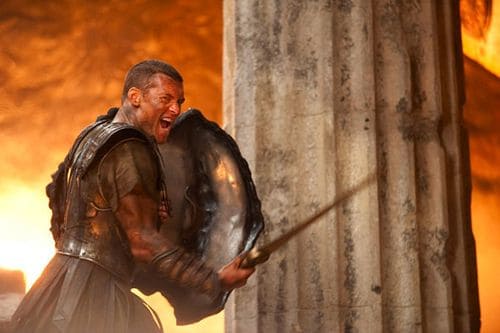 Anybody else have vague homoerotic memories of Harry Hamlin as Perseus  in Clash of the Titans in 1981?
Now the remake is underway and these first shots of Terminator: Salvation's Sam Worthington's Perseus looks fairly drool-worthy though he's clad in a lot more armor. Said Worthington of the skirt:
"We're trying to make it as manly as possible."