Chéri reunites the director, writer and star of the classic Dangerous Liaisons but
it doesn't have the laser precision of that randy vicious drama, instead veering awkwardly between farce, romance, comedy and tragedy. But
despite its stumbles, the romantic duet is a pleasure to watch as is the chance to see Pfeiffer carry
her first big romantic period role since The Age of Innocence (1993). The legendary beauty is
now past Hollywood's preferred age for leading ladies which raises
pointed parallels between courtesans and actresses. Rupert Friend (best known currently as Keira Knightley's boyfriend) matches
Pfeiffer beautifully as the pampered boy-toy she's helped to raise. He's
the sexual object rather than the actress fawning over his youthful cruel beauty. Maybe there'll be some fawning over Michelle Pfeiffer come
Oscar season? Pfeiffer's great curtain call closeup pushes Chéri deeper and
stings more than one would expect. It's far from a perfect film but thanks to the actors, it lingers.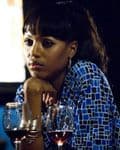 Pfeiffer isn't the only actress headlining a new drama this week. Oscar nominated Shohreh Aghdashloo (24, House of Sand and Fog) stars in the Iranian story The Stoning of Soraya M and Kerry Washington (pictured left) plays a pre-op transsexual prostitute in Life is Hot in Cracktown. Washington should clearly be a movie star by now (beautiful + really talented) but she seems to be suffering from an age old Hollywood problem: they don't know what to do with black actresses. Even Angela Bassett's leading woman career was short lived. If studio cinema won't give Kerry the opportunities she deserves, I'm glad she's returning to indies where we first discovered her [a fine semi-obscure rental choice: her debut film Our Song (2000)]  Lastly, Cameron Diaz stars in the weepie My Sister's Keeper based on the best-selling novel of the same name. The movie is grossly sentimental and manipulative and inexplicably shot in the golden happy hues of a coffee commercial or some such. One has to wonder why movie makers don't trust tear-jerking subject matter (cancer in this case) to jerk the tears. Trust me, cancer is enough. I cried all right but the movie is terrible and Cameron Diaz, still searching in vain for that first Oscar nomination,  plays only one note here as the tunnel-visioned mother keeping her daughter alive.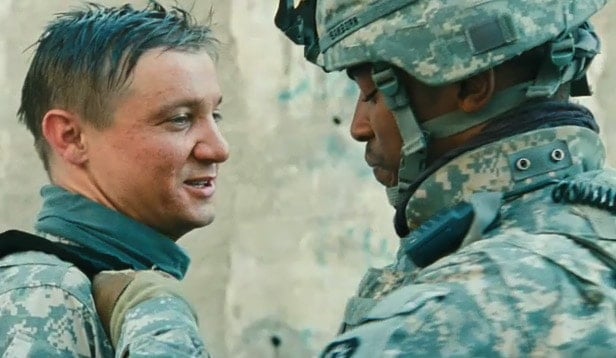 If you value critical consensus, the movie to see this weekend is undeniably The Hurt Locker which is the gripping story of a bomb squad in Iraq. It's from director Kathryn Bigelow (Strange Days, Point Break, Near Dark) who knows her away around a great action sequence. Under appreciated actors Jeremy Renner (from Dahmer, and 28 Weeks Later) and Anthony Mackie (from Million Dollar Baby and the gay drama Brother to Brother) get the big roles. Ralph Fiennes, Guy Pearce and Evangeline Lilly turn up as well.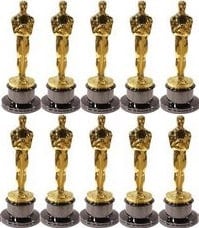 Bonus Feature: Major Oscar News

Movie sites went berserk yesterday as AMPAS (i.e. the Academy aka The Oscars) announced that the Best Picture nominees would total 10 rather than 5 going forward. Actually that's going backwards since the Academy used to have 10 nominees. 1943, Casablanca's year, was the final year for 10 nominees — until 2009 that is. Here's a few diverse takes from 'round the web. A lot of people seem to think that a wider Best Picture field would prevent travesties like Crash's victory over Brokeback Mountain (the theory being that more films makes it less easy to vote against something) or strange occurrences like hit films such as Dreamgirls and The Dark Knight getting plentiful nominations without a corresponding Best picture nod. I personally think it's too early to know what this might mean. It should make for an interesting and highly speculative Oscar season, though.