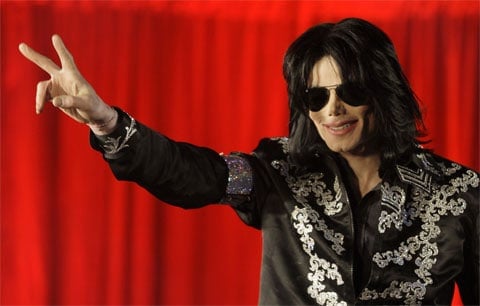 'King of Pop' Michael Jackson was rushed to the hospital in cardiac arrest this afternoon in Los Angeles, and was reported dead shortly thereafter. Family members quickly made their way to the hospital, which has not yet released information regarding his condition.
UPDATE: TMZ is reporting that Jackson has died. "Michael suffered a cardiac arrest earlier this afternoon and paramedics
were unable to revive him. We're told when paramedics arrived Jackson
had no pulse and they never got a pulse back."

L.A. Times: Pronounced dead…"Pop star Michael Jackson was pronounced dead by doctors this afternoon
after arriving at a hospital in a deep coma, city and law enforcement
sources told The Times."
TMZ first reported: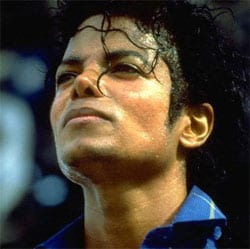 "We've just learned Michael Jackson was taken by ambulance
to a hospital in Los Angeles … and we're told it was cardiac arrest and that paramedics administered CPR in the ambulance.
He was picked up at his home around 20 minutes ago — we're told his mother is on the way to visit him….The 911 call came in at 12:21PM at his Holmby Hills home in L.A….: A Jackson family member tells TMZ Michael is in 'really bad shape' and the brothers are headed to UCLA."
KTLA: Jackson not breathing when paramedics arrived…
L.A. Times: "Paramedics were called to a home on the 100 block of Carolwood Drive off Sunset Boulevard. Jackson rented the Bel Air home for $100,000 a month. It was described as a French chateau estate built in 2002 with seven bedrooms, 13 bathrooms, 12 fireplaces and a theater.
The home is about 2.5 miles or about 6 minutes, with no traffic, from UCLA Medical Center.
The news comes as Jackson, 50, was attempting a comeback after years of tabloid headlines, most notably his trial and acquittal on child molestation charges."