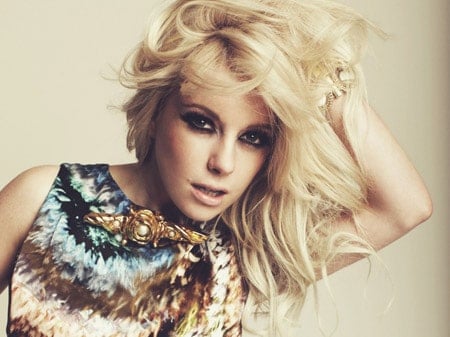 MODERN TONIC
The editors of Modern Tonic present a weekly music update here on Towleroad. The rest of the week, they scan the pop-culture landscape for movie, TV, book and Web recommendations in their daily email.
Little Boots (aka Victoria Hesketh) is the best thing to happen to the thigh-high since Beyoncé's Foxxy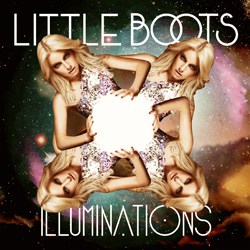 Cleopatra strutted her way through Austin Powers in Goldmember. Her import debut Hands — with production help from Hot Chip's Joe Goddard, Greg Kurstin of The Bird and The Bee and Simian Mobile Disco's Jas Shaw — is a dancing, leaping, jumping blend of 80's synth-pop, big beat drums and hooks galore. "Stuck On Repeat"  and "New in Town," her Kylie-licious singles, are available on both the full-length album and her U.S.-only EP Illuminations (out today), a sampler to keep U.S. listeners happy until a domestic release date is set for Hands. (Illuminations has three additional tracks — including a remake of Freddie Mercury's "Love Kills" — not on the album.)
This Soho boho Gaga-esque goddess, who won the BBC's "Sound of 2009" survey, revs her synths into overdrive for some hand-clapping, foot-stomping instant classics.

MUSIC NEWS:

Pet Shop Boys create Pandemonium: On the heels of Yes, their highest-charting album in the U.S. since Very, the Pet Shop Boys' Pandemonium tour kicks off North American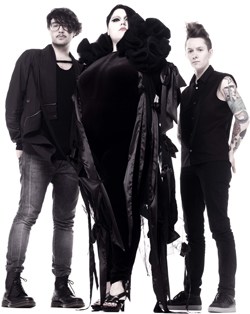 dates August 29 in Montreal.

You saw Madonna how many times?: As if you weren't up to your neck in social networking sites, along comes Songkick, where you can share with the world all the concerts you've ever attended, and upload set lists, photos, ticket stubs, etc., and also keep up on who is going to which live gigs. Its database already has over a million past and future shows to get you started. 

Is she the ringleader? Does she call the shots?: The real story behind keeping Britney under control.

Beth Ditto of The Gossip on working with Rick Rubin ("That gave me chills"), snarky blog comments ("I don't Google myself"), being gay and out ("Samantha Ronson and Lindsay Lohan – that would have been kept a crazy secret five years ago. To be part of that visibility is really important"), and her band's forthcoming album Music For Men.

More bad news for the music biz: Album sales in May declined nearly 17% compared to May 2008; down 37% from May 2007.

TODAY'S NEW RELEASES:
Pass The Duchess on the left hand side! Fergie's back in the fold for Black Eyed Peas' latest, The E.N.D. (Energy Never Dies).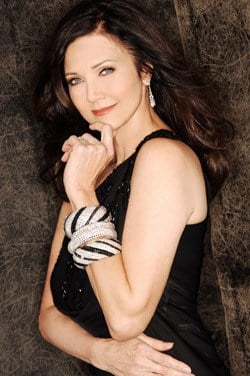 No longer young, Sonic Youth's sound lives forever on the masterful The Eternal.
Cardigans' front-woman Nina Persson does digital duty with the download-only Covers EP from her solo project, A Camp.
Helium-voiced Brian Molko breaks in new drummer Steve Forrest on Placebo's hard-rocking sixth release, Battle for the Sun.
Will Wonder Woman fly on her album of standards?  Find out on Lynda Carter's At Last.
Club kids can feel the mix in their coccyx with Ultra Records' Dance Anthems.
 
New releases also from: Paul Van Dyk — Volume; Mos Def — The Ecstatic; Morrissey — Maladjusted (Expanded Edition); Teena Marie — Congo Square; Rhett Miller — Rhett Miller; Kasabian — West Ryder Lunatic Asylum; The Dirty Projectors — Bitte Orca.

MUSIC VIDEOS AND CLIPS:
MPHO — "Box 'n' Locks"
This mixed-race Londoner makes like Santigold with a Smiths-esque stroll through this bouncy single (featuring a riff from Martha and the Muffins' '80s classic "Echo Beach") from her fall U.K. debut, Pop Art.
WALE ftrg. LADY GAGA — "Chillin'"
Mark Ronson-sponsored D.C.-based rapper cruises Washington's mean streets with Lady Gaga fronting her best M.I.A. impersonation.
DAVID GUETTA ftrg. KELLY ROWLAND — "When Love Takes Over"
David Guetta's summer club anthem gets a downtempo remake when vocalist Kelly Rowland takes the BBC Live Lounge stage.
FRANKMUSIK — "Confusion Girl"
Even with pink sneakers and a tragic haircut, Vincent Frank (aka Frankmusik) gets the girl in this clip for the current single from his forthcoming Complete Me (out July 27 in the U.K.).