The Human Rights Campaign sent out a statement last night adamantly denying the claims in Jason Bellini's Daily Beast interview that the group had made a deal with Congressional leaders to delay the repeal of 'Don't Ask, Don't Tell' in favor of other items on its agenda, specifically a federal hate crimes bill and the Employment Non-Discrimination Act.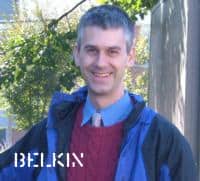 While Bellini's sources were unnamed, Sirius radio host Michelangelo Signorile has a source on record — Aaron Belkin, director of the Palm Center (the research institute that focuses on the military and sexuality, located at the University of California, Santa Barbara) — backing up Bellini's claims.
Writes Signorile, who interviewed HRC President Joe Solmonese just yesterday:
I didn't see or know about the Bellini piece when I interviewed Joe(it either had just posted or wasn't up yet), but I did ask him aboutwhat Belkin claimed. Belkin was relatively certain in what he told me:
AB:"…Our major national gay rights organizations — it would be onething to say nothing, but there is pro-active lobbying on the hill forCongress not to consider [the "don't ask, don't tell"] issue. And so the community has been appalling on this issue.
MS:Have you seen any response from any of those groups, and I guess we'retalking about the Human Rights Campaign, the National Gay and LesbianTask Force, other Washington groups?
AB:…We've heard from somany offices that not only are they not doing anything but they'repro-actively lobbying against consideration of the issue. I feel veryconfident in saying that.
You may remember that on May 11, I posted a major report by The Palm Center outlining a strategy by which the President could halt discharges of military personnel immediately if he so wished. The Palm Center's "Roadmap of Political, Legal, Regulatory, and Organizational Steps to Equal Treatment" provided a blueprint for that action to take place.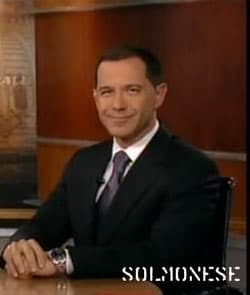 Signorile notes that yesterday Solmonese suddenly came forward after months of refusal for interview requests "since shortly after Joe Solmonese went into a meeting with the WhiteHouse weeks ago (after the first complaints of Obama's lagging on gayissues arose) and came out saying to the NY Times that he was 'pleased' and that the White House had a 'plan.'"
While it could be a coincidence, the timing is certainly notable considering The Daily Beast piece went up shortly after Solmonese emerged to speak with the press.
Listen to the Belkin and the Solmonese interview at Signorile's blog The Gist.
And Pam Spaulding notes that last night Solmonese appeared on Hardball, telling Chris Matthews that Obama could halt the discharges. Video, AFTER THE JUMP:
SOLMONESE: There's overturning the policy, which I believe that the administration will do within the course of a year or so, and then there are good hard working people like Dan Choi, an Arab language interpreter, who could be potentially thrown out of the military in the next few weeks. The President has the opportunity to stop that from happening. We've asked him to do that and pressed him to do that and hope that he will.
MATTHEWS: But if he does that by executive order, what is he worried about? Why is he not doing it? Joe?
SOLMONESE: Well…well…we don't know…he may do it and he has the opportunity to do it, and it may be that…I don't know why he wouldn't do it, but with regard to overturning the policy generally…I.mean…I don't think it's the case that he wants to not necessarily upset military leaders, but I think he understands that there is an implementation part of this policy that has to be worked through.
Watch the video, AFTER THE JUMP…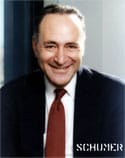 UPDATE: Jason Bellini said in his original report that New York Senator Chuck Schumer "let slip" to a number of gay leaders that the Human Rights Campaigntold him that "Don't Ask, Don't Tell" is not the White House'spriority.
Schumer's spokesman Brian Fallon released this statement: "Senator Schumer has never said the White House didn't consider the repeal of 'Don't ask, Don't tell' a priority, and he never said the Human Rights Campaign struck some quote-unquote deal on this issue. Any rumors to the contrary are flat-out wrong."