Two more high profile gay figures have decided not to attend next week's Democratic Party LGBT fundaiser, joining those who opted out earlier this week.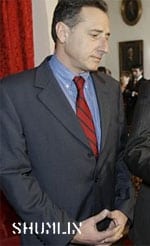 Vermont Senate President Pro Tem Peter Shumlin has said no, protesting the DOMA brief: "One thing I have learned dealing with marriage equality in Vermont is
that we all have a responsibility to stand up for the civil rights of
all Americans. This memo from the Justice Department is more Bush than Bush. It takes the only minority group left in America that national
politicians can publicly discriminate against and still see their
numbers go up in the polls and it reinforces the horrible stereotypes
about our friends and neighbors."
Replied DNC Treasurer Andy Tobias, who's organizing the event: "I think Pete Shumlin is terrific. I totally get why he feels the way he does. If I thought that the Department of Justice brief reflected the Obama
position and vision of America, I would be boycotting or not going to
the dinner either. But it doesn't."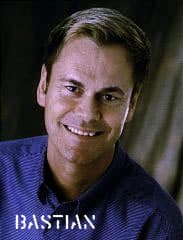 Prominent donor Bruce Bastian went a step further, saying he'll no longer be donating to the DNC, at least for now:
"'I will continue to support certain congressmen, congresswomen and
senators whom I believe will continue to fight for our rights, but I
don't think blanket donations to the Democratic Party right now are
justified, at least not in my book,' he said. Bastian, a major donor to many LGBT groups, said he sent an
e-mail to the DNC on Wednesday saying he wouldn't attend the event 'because of the remarks on DOMA.' He found the filing 'very offensive.' … Bastian said the brief was the "tipping point" for him in his perception for how the Democratic Party supports LGBT issues. 'The LGBT community raised a lot of money in support for Obama,
and, I think he has to have the courage — well, not just him — but, I
think the Democratic Party now has to have the courage to fight back,
and when they do, they'll have my support,' he said."
(via slog)
Previously…
Democratic Party LGBT Fundraiser Tainted by DOMA Brief [tr]