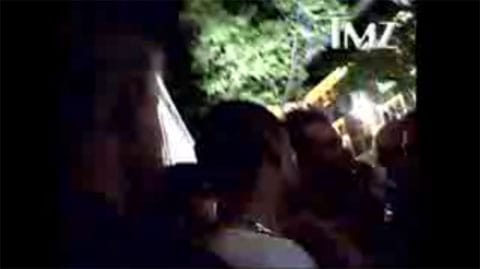 TMZ posted video of the altercation at Toronto's MuchMusic awards during which Perez claims he was assaulted by someone with Black Eyed Peas' Will.i.am. Perez released a video statement earlier today.
According to the AP, the band's manager turned himself in: "Hilton says he got into argument with Fergie and will.i.am of the Black Eyed Peas at a Toronto nightclub early Monday morning and was punched outside the club by Polo Molina, the band's manager.Toronto Police Constable Tony Vella says Molina turned himself in and has been charged with assault."
TMZ writes: "With a crowd surrounding Perez, Will and Will's manager, Polo — theguys argue back and forth for about a minute, until Perez tells Will, 'you're not a f**king artist … you're a f**king f*ggot.' The scene suddenly turns chaotic — and in the mess someone punches Perez in the face."
It's honestly hard to make out much of anything. Watch it, AFTER THE JUMP…