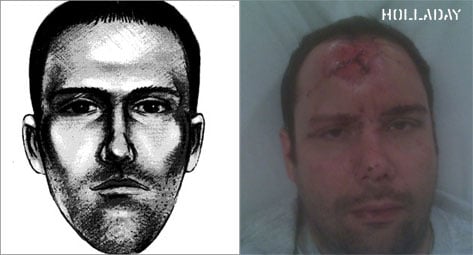 Over the weekend I posted about the attack on Joe Holladay by a group of men who called him a "faggot" and beat him with a blunt object. That occurred on Saturday.
Apparently, there was another attack in the same area on Sunday: "A man was beaten on the Upper East Side Sunday a
day after another man was beaten and robbed in a bias attack in the
same neighborhood, police say. The 40-year-old man suffered two skull fractures
and a broken nose in Sunday's attack on East 84th Street around 3:20
a.m., police say. No arrests have been made."
Police have not determined whether the attacks are related but they did release a sketch of one of Holladay's attackers.
The New York Anti-Violence Project released a report on Wednesday saying that the number of bias-related attacks against LGBT people decreased in 2008, but that the attacks that did happen were more severe.
Read the report (PDF).