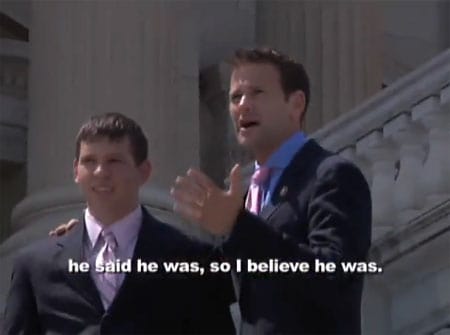 FireDogLake interviews congressmen on the Hill about whether they believe Obama is a natural born citizen of the United States. Most of them run away.
Watch, AFTER THE JUMP…
Above, Congressman Aaron Schock (R-IL). Media Matters today presented The Definitive Birther Takedown, debunking the lies perpetuated by these ridiculous conspiracy theorists.