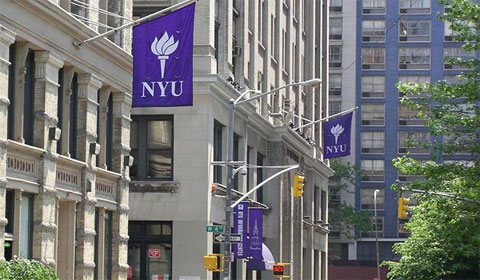 New York University is the college most accepting of gay students, according to the Princeton Review's 2010 edition of "The Best 371 Colleges", released this week.
Specifically, the category is titled: "Is there very little discrimination against homosexuals?"
The PR lists 20 colleges. The other 19 follow, in order: Stanford University, New College of Florida, Swarthmore College, Emerson College, Simon's Rock College of Bard, Prescott College, Wellesley College, Marlboro College, Mount Holyoke College, Bennington College, Franklin W. Olin College of Engineering, Macalester College, Hampshire College, Grinnell College, Warren Wilson College, Reed College, Smith College, Pitzer College, and Vassar College.