Kill a gay man in D.C., use a 'gay panic' defense, and you're off scot free.
Last October I posted about the arrest of 18-year-old Robert Hannah for the assault of a gay man on his way to meet friends at Be Bar in Washington D.C. Hannah claims that 27-year-old Tony Hunter made a sexual advance toward him which led to Hannah punching Hunter to the ground. Hunter died of his injuries ten days later in the hospital.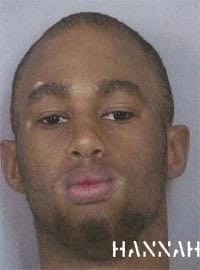 A D.C. Superior Court yesterday indicted Hannah with a misdemeanor assault charge, WJLA reports:
"Even though Tony Hunter's murder was initially investigated as a hatecrime, it was never officially declared in court. On Thursday, the18-year-old charged with the crime pleaded guilty to a misdemeanor…Community activist Keith Jarrell believes Thursday's indictment sends an alarming message that violence against the gay and lesbian community is accepted. 'The city has turned [its] back on the gay community in many aspects,' he said.Bill Gray, the new owner of the bar, says he's now afraid his customers are being targeted. 'We have beefed up security. We have undercover security walking around the block constantly when we're open,' he said.Hannah's lawyer argued that his client was touched inappropriately by the victim. Still, everyone ABC 7 News spoke with Thursday night is in agreement that's no reason to severely beat a man."
WJLA report, AFTER THE JUMP…
Previously
Arrest Made in Beating Death of Gay Man in Washington D.C. [tr]