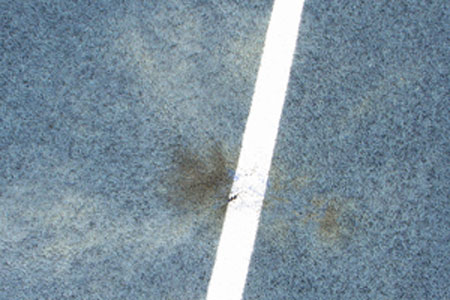 There has been more violence following the opening night homophobic attack on three men at the World Outgames in Copenhagen. Three explosive devices have been detonated at various events, the Advocate reports: "Before the men's 4×200 track relay in the afternoon, two bombs were thrown onto the track exploding instantly, according to a witness in an e-mail obtained by The Advocate. An Outgames athlete was taken to hospital with injuries to his right hand from flying shrapnels, He was later released from the hospital, and is expected to recover. Participants from the field were unharmed but a little shaken up. Less than an hour later, a second bomb was thrown in another stadium. Luckily, no one was injured, but track events were delayed for 90 minutes.
The Copenhagen Post reports: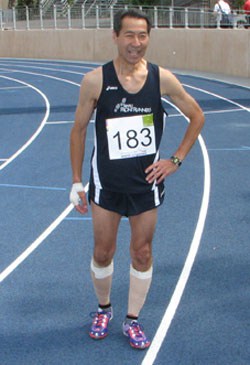 "Copenhagen police have charged a 31-year-old man with committing a hate crime after he threw powerful explosives at participants in the city's World Outgames event, public broadcaster DR has indicated in a report.A 31-year-old city man was arrested yesterday at St. Jakobs Church in Østerbro, where he allegedly threw the explosives at the games' track and field participantsat Østerbro Stadium. He managed to throw two bombs before police arrived on the scene and took him into custody.It would be the second hate crime charge in less than a week in connection with the World Outgames in Copenhagen.
Outsports, which has a thorough description of events that took place at the track, talked to Dean Koga, a runner from the Seattle Frontrunners, who was injured during the attack. Said Koga (pictured): "The [bomb] container hit the ground and everyone yelled to run. That's when I felt the impact" from the shrapnel that ricochetedoff the ground and into the top part of his right hand. I felt a sting and there was blood flowing down from the [relay] baton I was holding.
(images outsports)
A video from the Opening Ceremonies, AFTER THE JUMP…