Fire Island swim to benefit NYC's Stonewall foundation: open water swim from Sayville to Fire Island Pines.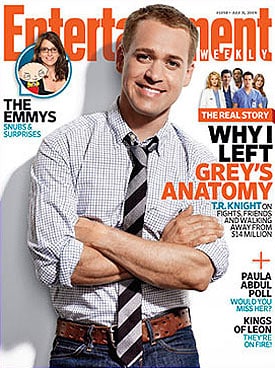 T.R. Knight discusses why he left Grey's Anatomy: "My five-year experience proved to me that I could not trust any answer that was given [about my character George]."

A Centipede may get custody of Michael Jackson's children.

Analysis and clips from Obama's primetime health care press conference.

It's A Bear's Life: magazine makes move to web TV.

Fort Worth police officer in Rainbow Lounge raid's troubled past: "Ricks was disciplined on multiple occasions in 2006, including
following his arrest for punching a bus driver in New Braunfels. The
assault charge in that case was later dropped, but the incident raised
serious concerns among Ricks' supervisors."

Lifetime to run All-Star challenge featuring eight former designers in conjunction with debut of new season of Project Runway. Here's who's participating.

YouTube removes musician Calvin Harris' own video from his YouTube page over copyright infringement.

San Jose, California's Billy DeFrank LGBT Community Center in danger of closing, needs $50,000.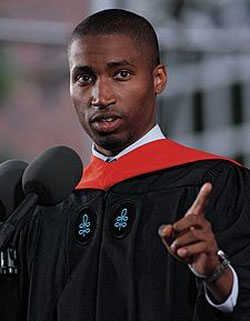 Gay Iraq war veteran Anthony Woods, who is running for Ellen Tauscher's seat in Congress, gets an endorsement form HRC and The Victory Fund: "Woods, who is openly gay, was awarded the Bronze Star for his two tours
in Iraq before being discharged from the Army because of his sexual
orientation.  He graduated from West Point and earned his masters
degree at Harvard University."

Mayors of Hoboken and Secaucus, NJ and a state assemblyman arrested in broad corruption and international money-laundering probe.

DC resident organizes fundraisers in support of Helem, a non-profit LGBT organization in Lebanon that is aiding LGBT Iraqi refugees.

The Australian Senate is doing an inquiry into marriage equality and want submissions from people affected by it.

Hong Kong hotel launches all-male floor.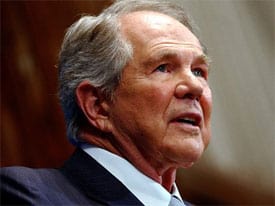 Pat Robertson on the Episcopal Church: "They have lost their way. They were taken over by this controversy having to do with same-sex marriage and the ordination of homosexual bishops. Once they got into that morass and lost their way from scriptural teaching, they didn't have much denomination left…
And there will be no tears in my life if the Episcopal Church of America just quietly goes out of business."

Twilighters arrive at Comic-Con.

Samuel M. Steward, remembered.

Romania bans same-sex marriage. U.S. anti-gay group Alliance Defense Fund claims influence: "Alliance Defense Fund played a prominent role in assisting supporters in the Romanian parliament. 'Through Peter Costea, who is one of our allied attorneys and the head
of Alliance for Romanian Families, who's been doing excellent work in
Romania, got these provisions enacted in the law,' Kiska points out, 'and we're just happy to see in Europe these types of protections being
afforded to marriage.' Kiska concludes that Romania has a strong history of supporting
traditional marriage, as do most European nations. Romania's new civil
code will take effect January 1, 2010.