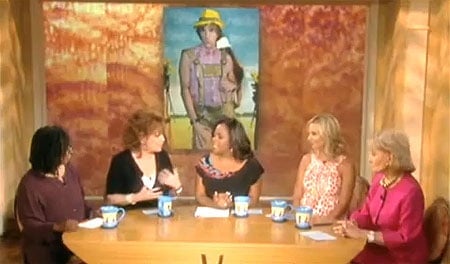 Barbara Walters and Joy Behar weigh in.
Walters warns of the giant wagging penises: "I think this could make people — if you're not homophobic — make you."
Says Behar: "I just want to address one thing about the homophobia. I don't think that people are gonna become anti-gay from the movie cause he is such a stereotype and so out there as this "gay, queen wacky" that there are straight people who are just as crazy, so if you don't know the difference there's something wrong with you."
Watch, AFTER THE JUMP…