A presentation by two gay Iraqi refugees at a benefit for  an LGBT community center in Lebanon held at HRC headquarters in Washington D.C. has inspired disgust and skepticism over claims by one of the men that U.S. troops are involved in the executions of gay Iraqis.
The Washington Blade reports: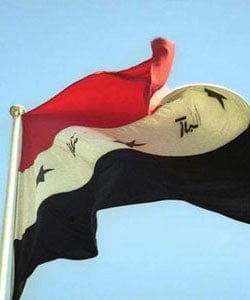 "One of the Iraqis, who goes by the name 'Hussam,' showed the audience
of about 80 people gruesome images, including shots allegedly of a
beheaded man who was gay and another of the victim's twin brother
grieving over the severed head. While asserting that anti-gay violence in Iraq is often committed by
Iraqis, Hussam also said U.S. service members were involved in anti-gay
hostility. For example, he said service members displayed signs in front of their barracks with the words 'Fuck Off Fags.' But the reaction from the audience turned from anger to shock when
Hussam said U.S. service members had detained Iraqi civilians perceived
to be gay and executed them. He then showed an image of what appeared to be an American soldier
standing in front of a small group of four or five kneeling naked men
who were chained together. Hussam claimed the men were gay Iraqis and
that he possessed images of their execution, which he did not show the
audience."
Participants at the event where the Iraqis spoke expressed shock and some doubt. So far, Hussam has refused to turn over copies of the images so they can be seen publicly, and reps from HRC say they have been trying to corroborate the claims.