The editors of Modern Tonic present a weekly music update here on Towleroad. The rest of the week, they scan the pop-culture landscape for movie, TV, book and Web recommendations in their daily email.

NEW ARTIST TO WATCH AND FREE DOWNLOAD
Toronto electro quartet Fritz Helder & The Phantoms are obsessed with fashion on their cheekily-titled debut Greatest Hits. These sartorial synth-masters wax eloquent on electronic odes to Karl Lagerfeld ("Lagerfeld Lady") and the pleasures of the runway ("You Ain't Vogue"). They're not above a shady put down or two (our favorite's the deadpan bitch-slap on "Making A Scene": "That Prada clutch, girl, that's so last season"). And evidently they like their sex like they like their music: mechanical ("Sex Robot").
In other words, Nelly Furtado's first signing to her boutique label is a deeply shallow gang of dance-happy goofballs. They go by the names Fritz Helder (vocals and keytar!), Pastel Supernova (vocals), Diego Superstar (beats/keyboards) and Silk Helder (guitar), and they dress in couture duds that make Scissor Sisters look like grunge-era rockers. 

Check out the Dragonette remix of "Lagerfeld Lady" here.
Gay pin-up folkie/Shortbus star Jay Brannan's In Living Cover — a cover-laden follow-up
to last year's confessional debut goddamned — features gorgeous takes on
Joni Mitchell's seminal love song "All I Want," The Cranberries'
war-torn "Zombie," and a handful of striking originals.
Florence + The Machine live up to the overseas hype and then some with the release of their debut Lungs
(available digitally only in the U.S.). Backed by a rotating collection
of collaborators, Florence shows she's the new Björk, the new Kate
Bush, the new Siouxsie Sioux. In other words, a true original.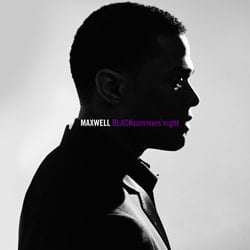 Modern soul's pre-eminent "baby maker" — the seductive neo-soul man
Maxwell — disappeared for eight years. But he's back with a hot new
coif and a handful of slinky come-ons with BLACKsummers'night, the
first release in a planned trilogy.
Chris Garneau's a sexy out singer-songwriter in the Sufjan
Stevens/Jeff Buckley mold — his breathtaking high, clear voice is
beauty incarnate, his songs delicate and tough, and his second release,
El Radio, as majestic and steeped in Americana as Bon Iver or Fleet
Foxes.
Also released:  The Donnas — Greatest Hits, Volume 16; Stellastarr* — Civilized; LMFAO —
Party Rock; Against Me! — The Original Cowboy; Berlin — All the Way In;
Cass McCombs — Catacombs; Bowerbirds — Upper Air.


En Vogue, one of the biggest-selling female groups of all time, marked their 20th anniversary with a live reunion performance this past weekend with the original members. A new album is planned for later this year and a reality TV show is under consideration.

Alison Moyet, whose solo tour was unfortunately cut short last year in the U.S. (presumably due to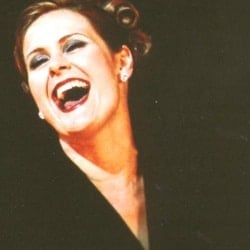 poor ticket sales), has announced a tour, "25 Years Revisited," in the U.K. this fall. A comprehensive "Best of Alison Moyet" collection will be released there in October, with a deluxe edition to include live versions of her classic songs.

  Record labels have finally reached an agreement with online radio sites, such as Pandora, on the licensing fee for the use of their music. For two years each side battled the other, as the online radio sites charged that the high royalty fees being assessed would put them out of business.

And we thought $1.29 per song was a lot: A Minnesota woman, ordered to pay $1.92 million for illegally sharing copyright-protected music, is seeking a reduction in damages she owes. In a retrial of a 2007 case, she has been charged $80,000 each for 24 songs she shared, which her lawyer argues is "grossly excessive." The Recording Industry Association of America no longer files such lawsuits.
LeToya: "She Ain't Got"
It's been a good year for the former members of Destiny's Child — Beyoncé continued her world domination; Kelly Rowland filled dance floors with "When Love Takes Over;" and now LeToya Luckett roars back into the spotlight with this club-thumping face-off with an unfaithful lover. From forthcoming album Lady Love, out August 25.

Rye Rye ftrg. M.I.A.: "Bang" (AUDIO NSFW)
The young Baltimorean rapper Ryeisha "Rye Rye" Berrain is the first signing to M.I.A.'s N.E.E.T. label; the mentor brings her playful exoticism to her protégé's crunk-infused homage to ghetto-licious street dancing. Her debut drops later this year.
Franz Ferdinand: "Can't Stop Feeling"
These louche Scots make like the Four Stooges in this playful cause-and-effect clip for a dubby, synthy highlight from this year's change-of-pace Tonight.
Madonna: "Sticky & Sweet Tour" DVD trailer
Captured on tour in Buenos Aires, this DVD trailer reminds us that there's nothing Ms. Ciccone cannot do, from double-dutch jump-roping to an Evita sing-a-long, it's a kaleidoscopic trip through the history of our greatest living pop star. DVD due this fall; date TBA.