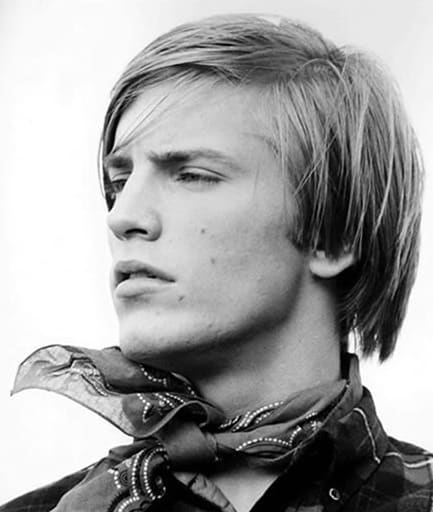 Via Out.com: London's National Portrait Gallery opens "Gay Icons," an exhibit filled with celebrated people "who may or may not be gay themselves" from all fields. Joe Dallesandro (pictured above), k.d. lang, Quentin Crisp and Andy Warhol are among the icons chosen by Waheed Alli, Alan Hollinghurst, Elton John, Jackie Kay, Billie Jean King, Ian McKellen, Chris Smith, Ben Summerskill, Sandi Toksvig and Sarah Waters. The show runs through October 18.


The Jonas Brothers are quitting music? Seems like this might be a ruse to buy a magazine. In this case, Time Out New York's July 9—15 issue. Which happens to have four unique collector's-edition covers of the Jonases shot by Dan Hallman.

Sarah Palin might not be running for president so much as for kingmaker. But if she did decide to run for president, despite turning off the left and the middle, she's got 7 in 10 Republicans willing to vote for her—even after abruptly quitting as governor of Alaska.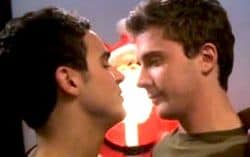 Outfest kicks off tomorrow, and Greg In Hollywood recommends the romantic comedy Make the Yuletide Gay.

UnXXXciting: Porn actress Savanna Samson is dispirited by the lack of good scripts lately. Cheer up, at least every year is the year of the woman in that genre and every role is meaty.

Kim Jong Il showed up at a tribute to his late father looking like he is about to join him at any moment.

Mug Shotz: Laverne & Shirley star Eddie Mekka ("Carmine"), 57,  bagged for DUI. It's a bad week for '70s sitcom-star sobriety.

Scenes from a Mall: Footage shot in 1990 at various Los Angeles malls sped up and set to music. More interesting that it sounds.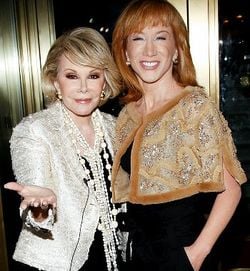 Popular Tyler Perry actor gets outed by an ex. Fans and haters react at Media Takeout.

In the wake of his wake, Michael Jackson's catalogue continues to moonwalk out of stores. (And 82% of the sales were physical albums.)

Kathy Griffin will host a roast of Joan Rivers. "I will be roasting Joan with more gentleness and tenderness than her latest chemical peel."

Oscar Mayer—yes, that one—has died at 95.

Over 60 kids from the Creative Steps Day Camp were kicked out of The Valley Swim Club because they were black. When the black children arrived (they'd paid nearly $2,000 to join) and entered the pool, the white children got out, said one of the parents. "I heard this lady, she was like, 'Uh, what are all these black kids doing here?' She's like, 'I'm scared they might do something to my child,'" reported Dymire Baylor, one of the children asked to leave. Pool attendants reportedly admitted minorities are not allowed at the club, and in a statement, the president of the club said, "There was a concern that a lot of kids would change the complexion…and the atmosphere of the club." P.S. This happened in 2009.