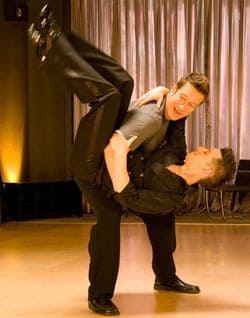 Out.com launches Web series Show and Tell, featuring Bruno Tonioli, Robert Gant, Marissa Jaret Winokur, Lady Bunny and Chad Allen in short, instructional dance vignettes that end with same-sex professionals demonstrating proper technique. What would Nigel Lythgoe say? (Oh, right—nobody cares.)

The marriage-equality flag attracts some stars.

 Horrors! Is the horror community more accepting of zombies than of its gay roots and gay fans?

Filmmaker Ken Russell's favorite gay-friendly films of all time are his own—The Music Lovers, Women in Love and The Rainbow. His other picks are as diversified as Longtime Companion and Flawless (!).

Might caffeine slow the progress of—or even reverse—Alzheimer's?

President Obama is on track to be "the most successful Oval Office occupant in more than half a century when measured by his ability to get Congress to vote his way." How 'bout sprinkling some of that fairy dust on gay issues? Meanwhile, he can't see Russia from his house, but he's seeing eye to eye with President Medvedev.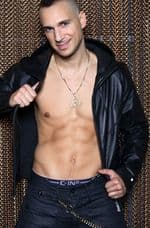 Get a $10 discount if you mention Towleroad at the box office of Ari Gold's brand-new show The Making of a Gay Pop Star tonight at 7 p.m. at Dixon Place, 161 Chrystie Street, New York City. Offer good in person and with cash only.

Audra Shay, vice chairperson of the Young Republicans and in the running to be its chairman soon, has a Facebook page that attracts racist goons. Perhaps unsurprisingly, she allowed the hate speech to happen unabated and even replied, "You tell em Eric! lol" to one poster who said we "need to take this country back from all these mad coons…….and illegals." Screengrabs and more context at the Daily Beast.