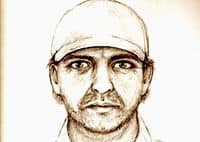 A shootout has ended with the death of a man who police believe was the serial killer who's been haunting South Carolina residents in recent weeks.
Reggie Lloyd, the director of South Carolina's State Law Enforcement Division, says, "We believe a killer is off the streets."
Good news for a state that needs some.