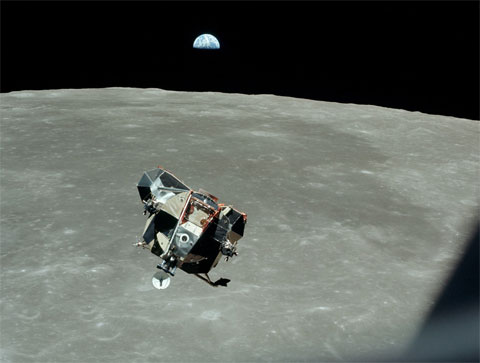 Today is the 40th anniversary of the moon mission's lift-off. The Big Picture has a great gallery of photos. I was two at the time, so don't remember any of this, but would surely have been glued to the set like everyone else.
Watch the lift-off (as well as remastered footage of the moon walks), AFTER THE JUMP…
Also, NASA has remastered the moon landing footage. Videos below.