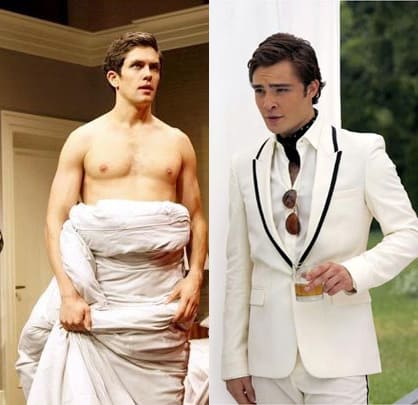 Gossip Girl's new season will feature Ed Westwick's character Chuck Bass planting one on the lips of actor Neal Bledsoe, Michael Ausiello reports.
SPOILERS: Bledsoe plays Josh Ellis, NYU's head of freshman affairs. According to Ausiello, "Since Josh is tasked with selecting an incoming student for the honor
of delivering the freshman speech, he's, shall we say, a person of
interest to Blair. In fact, she's so determined to snag the slot that
she goes so far as to pimp out her boyfriend to the gay guy in charge."