The editors of Modern Tonic present a weekly music update here on Towleroad. The rest of the week, they scan the pop-culture landscape for movie, TV, book and Web recommendations in their daily email.

THIS WEEK'S NEW RELEASES:
There's a load of mellow male singer/songwriters we'd like to put on a raft to Ibiza in search of a pulse. But Matt Hires, the 23-year-old Floridian with the dreamy debut album Take Us to the Start? We're keeping him on dry land. He's both mellow and gritty, with an emo-directness and a soul man's depth on ballads like "You Are the One." He's got the focused intensity of David Gray or James Morrison on "Honey, Let Me Sing You a Song," the MySpace track that caught the attention of the Atlantic Records A&R exec who eventually signed him to the label. And the boy knows how to rock a fedora — as evidenced in his video for "Honey, Let Me Sing You a Song" — without looking like a complete tool.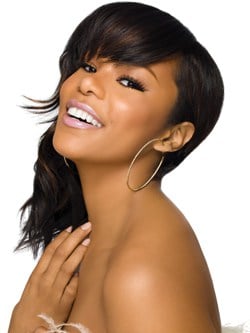 LeToya (the artist formerly known as LeToya Luckett and one of the founding members of Destiny's Child) breaks it down three ways on her second solo joint Lady Love. There are bass-rumbling club-bangers like "After Party" and the hot s**t single "She Ain't Got…." Lush-as-800-count-cotton bedroom ballads like "Take Away Love (feat. Estelle)" and "Regret." And pop tunes like "Good to Me" and the title track, heavily influenced by the whiplash electro beat and bright synths of Prince circa Purple Rain. "You know you want a girl like me, the change your world type of girl," she claims on the opening track, and that's the best offer we've heard since a certain single lady put a ring on it and hung up her freakum dress. "She Ain't Got…" (Dave Aude Radio Remix) AVAILABLE AS A FREE DOWNLOAD HERE.


With her fourth album Everybody, TV series soundtrack mainstay Ingrid Michaelson — whose tunes have graced Grey's Anatomy, Scrubs, and One Tree Hill — ups the ante on the "mistress of quirk folk" title Entertainment Weekly gave her in 2007.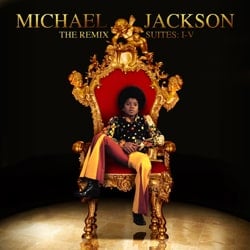 Avoid the inevitable glut of re-releases and best-ofs following the death of The King of Pop with Michael Jackson: The Remix Suites I, which includes five new remixes of solo and Jackson 5 tracks from the likes of The Neptunes and Dallas Austin. Four more "remix suites" will be released digitally every two weeks prior to being combined in one collection (pictured here) on October 27.
Former Frou Frou vocalist Imogen Heap drops Ellipse, her third solo album of unusually dreamy electro pop.
Sally Shapiro is unreal! The pseudonymous Swedish singer, with producer Johan Agebjörn, releases My Guilty Pleasure, a bookend to the wistful Italo-Disco and Europop they championed on 2007's Disco Romance.
Chicago housemaster Felix da Housecat moves his Chi-town groove to the Eurodisco with his electro-jumpin' He Was King, featuring "We All Wanna Be Prince," a sweet teaser track AVAILABLE AS A FREE DOWNLOAD HERE.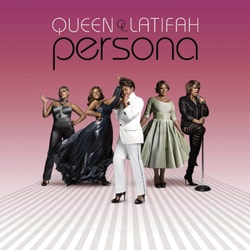 Also released:  Arctic Monkeys — Humbug; Sandra Bernhard — Whatever It Takes; Colbie Caillat — Breakthrough; Collective Soul — Collective Soul; Fame — Original Motion Picture Soundtrack; David Guetta — One Love; Jet — Shaka Rock; Mew — No More Stories; Willie Nelson — American Classic; Dolores O'Riordan — No Baggage; Queen Latifah — Persona; Whitney Houston — I Look To You and Trey Songz — Ready (both August 31).

Paula Abdul tweeted the news that her first post-Idol gig will be hosting VH1's Divas, live on September 17. It was also announced today that Jordin Sparks has been added to the roster of "divas."

Rhapsody, the all-you-can-listen-to subscription music service, is submitting to Apple this week an app for the iPhone and iPod Touch. The app would require a Rhapsody-to-Go account at $14.95 per month. Watch a video demonstration here.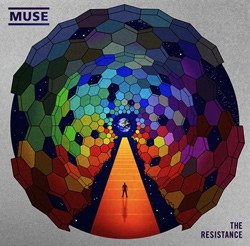 Times of London profile of Muse, talking about their much-anticipated new album, The Resistance (out September 15).

Bat For Lashes will release a special edition of Two Suns. It will include a second CD with eight tracks of live recordings, covers of The Cure and Kings of Leon songs, and remixes, plus a 48-minute documentary about the recording of the album. The U.S. release date is TBA (it's due out in the U.K. September 7). 

Rick Springfield turned 60(!) over the weekend. And it seems like only yesterday that we were crushing  on him as the hot young doctor on "General Hospital."
Erik Hassle: "Don't Bring Flowers After I'm Dead"
From his debut Hassle, this ginger-haired Swede sounds like Justin Timberlake grown up on New Wave and Euro-pop on this video set in the mean streets of East L.A.
Antony and the Johnsons: "Crazy In Love"
The vibrato-drenched Antony Hegarty turns Beyoncé's hit into a spine-tingling chamber pop rumination; available as the B-side to his single "Aeon."
The xx: "Basic Space"
Abstract images of light through water share space with the four South London kids of The xx who work a haunting, minimal electro not dissimilar to The Knife.
Little Annie: "Because You're Gone"
From her forthcoming album Genderfull, Little Annie — the NYC chanteuse/artist/performer who's recorded with Coil and Paul Oakenfold, among others — accompanies her poignant cabaret ballad with a black-and-white clip of sorrowful close-ups.