Activist David Mixner on the mend. We are happy to hear it.

New Ryan McGinley solo exhibit in London features naked young people in caves.

Illinois Governor Pat Quinn restores budget funding for HIV/AIDS services.

How did Posh Spice's first day as an American Idol judge go?

Russian Big Brother contestant sues over claims he is gay and a prostitute: "His legal team says the case is the first time that a Russian public figure has sued over allegations that he is gay."

NPR covers New York's Big Gay Ice Cream Truck.

New anti-healthcare ad tactic: scare the hell out of seniors.

U.S. Attorney won't investigate Rainbow Lounge raid: "In a statement e-mailed to the Star-Telegram, Jacks wrote that
although his office monitors reports of excessive force by local or
state police, it is the role of the FBI to investigate complaints of
civil-rights violations." Gay rights group continues push for outside inquiry…

Christian group in Russia wants gay culture to vanish: "Everything that is connected to the propaganda of gay culture must be
moved away to limit the impact on ordinary people, because it leads to
degradation."

Now this is what I'd expect Thor to look like.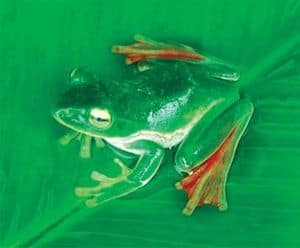 WWF: Over 350 new species discovered in Himalayas in last decade. "This enormous cultural and biological diversity underscores the fragile
nature of an environment which risks being lost forever unless the
impacts of climate change are reversed."

Game Show Network's Newlywed Game seeks gay couples…

UK water park bans Speedos: "To prevent embarrassment among fellow members of the public and to
maintain the family friendly atmosphere at the resort, bosses have
taken the extreme measure of banning these tight trunks from their
popular waterpark located within the Splash Landings Hotel."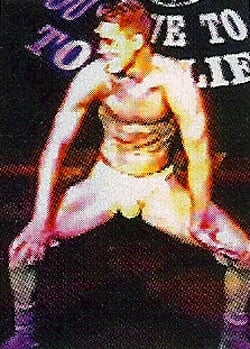 Channing Tatum's stripper past.

Tennessee's first male strip club to open in Nashville over Labor Day Weekend.
Metro Councilman: "I'm sick to my stomach – I'm just absolutely sick.
It's different for a man to show himself than a woman. It's another
step in the wrong direction."

Promo pics for yet another vampire series.

Michael Jackson buried at Forest Lawn Cemetery in the Hollywood Hills.

The Shake Weight: with this and thighmaster you'll be all set.

John Mayer spends "mature and beautiful" evening out.

Survey to reveal number of gay clergy in England:
"Inclusive Church, a network of individuals and organisations working
for better recognition of minorities, says the survey will be the first
of its kind and will prove that lesbian, gay, bisexual and
transgendered (LGBT) clergy play a crucial role in the everyday life of
the church.