Obama administration to drop "public option" on health care: "Health and Human Services Secretary Kathleen Sebelius said that
government alternative to private health insurance is 'not the
essential element' of the administration's health care overhaul. The
White House would be open to co-ops, she said, a sign that Democrats
want a compromise so they can declare a victory." Re-branding?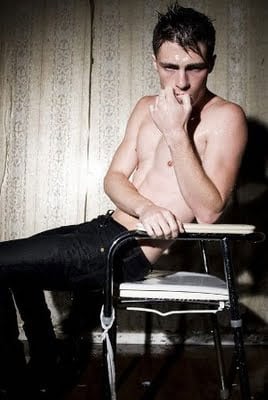 Actor Colton Haynes to play 17-year-old a-hole in Look.

Former House Majority leader Tom DeLay to join new season of Dancing with the Stars. Full cast here.

Mumbai celebrates Gay Pride following Indian ruling decriminalizing gay sex.

Britain's Ministry of Defence releases new batch of UFO files: "The 14 files released today by the National Archives include more than 800 sightings reported between 1993 and 1996, and contain more than 4,000 pages of material dating back to 1981."

Here's a profile on the judge hearing the federal court case challenging Proposition 8. L.A. Times agrees with Equality California's decision to battle Prop 8 in 2012 rather than 2010. Groups split…

Kate Winslet signs on for Todd Haynes miniseries adaptation of Mildred Pierce.

Robert Downey Jr. to take on the role of Vampire Lestat?

Madonna spends 51st birthday with  her children — Lourdes, David, Mercy, and Jesus.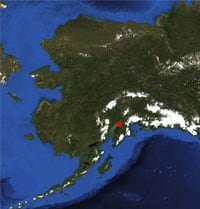 Anchorage mayor to decide fate of anti-discrimination ordinance…

Transgender woman sexually assaulted, beaten, in Trinidad, Colorado: "According to the police report obtained by the Chieftain,
the attacker saw the woman in the lobby of the hotel and followed her
back to her room. She did not let him in, but he later returned and
forced his way in, sexually assaulted her, then tried to drown her in
the bathtub and electrocute her by dropping a hair dryer into the
bathtub. The victim reported that the attacker used anti-gay slurs as he attacked her."

Gay Boston news anchor Randy Price to lead Provincetown Carnival parade.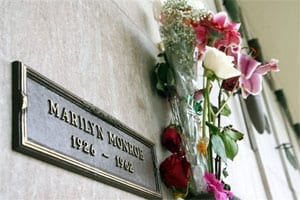 Be Marilyn Monroe's dead neighbor.

Male model fix: Gabriel Zadok Everett.

In honor of Madonna's 51st birthday, Film Experience takes a look at Madge's work on the silver screen.

Jezebel editor blames gay men for fashion industry woes: "I think that gay men are actually the most to blame for many of the problems in the fashion industry, like the absence of womanly curves on the runway, and the hideous, figure-assaulting trend that is the tent dress, which no women who have tits, and no straight men who have an appreciation for tits, have any use for."

Broward County Deputee, who targeted Hispanic men in order to sexually abuse them, had a history of complaints which were ignored.