Friend and activist David Mixner is hospitalized. We wish him the best for a speedy recovery.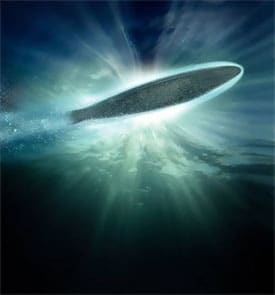 U.S. Military developing super-fast submarine.

Hugh Jackman to star as P.T. Barnum in a musical circus film with pop songs written by Mika.

Angie Zapata's murderer has a MySpace page, created by killer Allen Andrade's brother.

SPOILER? Ugly Betty's makeover.

Siew Kum Hong, former Singapore NMP, honored: "Siew was named the winner of the 2009 Dignity Prize, a biennial award
presented by gay advocacy group, People Like Us, on Saturday evening at
the opening reception of Indignation, Singapore's annual gay pride
festival. Organisers say the prize serves to recognise the
contributions of an individual in Singapore who has spoken up for equal
rights for LGBT people."

Racist, homophobic Laguna Beach actor Jason Wahler arrested in shoe attack.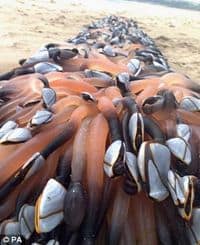 Tentacled creature washes up on Welsh beach.

Two Beluga whales pregnant at Shedd Aquarium in Chicago: "Shedd officials say the belugas should be pregnant for between 14 and
16 months. They'll still be on public display at the aquarium."

Kalamazoo, Michigan anti-discrimination ordinance back on the ballot in November:
"The Kalamazoo City Commission voted unanimously Monday to reaffirm its
support for the ordinance that was officially suspended Friday when
challenge petitions were certified by City Clerk Scott Borling.
City Attorney Clyde Robinson now will draft ballot language that will
be presented to the commission at its Aug. 17 meeting. Commissioners
must approve the language for it to appear on the Nov. 3 ballot." The Stonewall Democrats executive director Jon Hoadley has stepped down from his position to fight this ballot measure.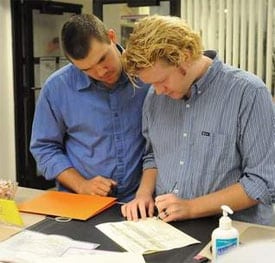 Domestic partners register across Wisconsin: "About 20 people had lined up in the hallway outside Dane County Clerk Robert Ohlsen's office by 7:30 a.m., but the promise of long-awaited legal benefits didn't appear to draw an immediate flood of applicants elsewhere in the state.
Milwaukee County Clerk Joe Czarneki said his office had taken about a half-dozen applications. Winnebago County had 18 applications, and Outagamie County had 16."

Matt Maggiacomo visits the Big Gay Ice Cream Truck.

Homophobic attacks in London's East End going unreported, police say.

Gay former NFLer Esera Tuaolo comments on Hawaii coach Greg McMackin's "faggot" slur: "These are the things that we are fighting so hard to get rid of and to
have someone of his stature to say something like that is not right,
not right at all."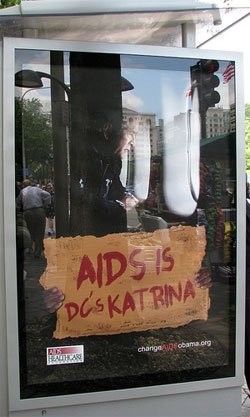 Posters: AIDS is D.C.'s Katrina.

Bollywood superstar Saif Ali Khan not afraid to play gay.

Gay man wins landmark case in Poland: "The Regional Court
in Szczecin has ruled that a homosexual Polish man should receive
zł.15,000 in damages from a female neighbor who called him a 'fag'
(pedał). The man, identified as Ryszard G., decided to sue his 50-year-old
neighbor, Anna S., after she repeatedly called him 'fag,' including at
a grocery store in the presence of customers and on the stairwell of
their residential block."

Chaz Housand, an assault victim who believes he may have been attacked over his sexual orientation, is attacked by Town Hall columnist for suggesting it might possibly be a hate crime.

Artist takes on Damien Hirst.

Beyonce, Lady Gaga, and Britney Spears dominate VMA nominations. Partial list.

Just a couple more Brazilian beauties.

The New Yorker embraces hatemonger and birther nut radio host Michael Savage. Media Matters: "Savage doesn't preach
hate. (That's so cliché, people.) Instead, the host merely engages in some
old-fashioned 'rabble rousing.'
Sure, he broadcasts an 'antipathy for liberals.' And yes, he does show flashes
of an 'immoderate' and 'incendiary style.' But deep down, Savage is really just
a throwback to 'garrulous old-school New
York radio personalities.' In
fact, Savage isn't all that much different than famed shock jock Howard Stern.
Besides, The New Yorker loves the 'counter-culture feel' of Savage's program."