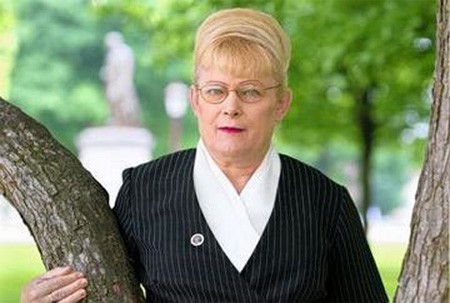 Nampa, Idaho mayoral candidate Melissa Sue Robinson is suing Twitter for defamation of character and violation of privacy after a user created a fake account with her name on it and posted lewd messages.
Fox 12 Idaho reports: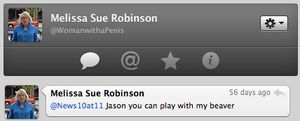 "It was a shock for trans-gender Robinson. Someone has created a Twitter account under her name with the title 'woman with a penis'. The fake account has also posted lewd tweets to a Michigan reporter, who said he immediately blocked the feed. 'I e-mailed Twitter and called them and did the same thing with Google and asked them to remove it and that was month ago and they haven't removed it,' said Robinson.
Robinson is now working with an attorney on a defamation of character and violation of privacy lawsuit. They'll try to get the name of the person who created the account and then sue them. 'If you're just a trans-gender person living your life out you're working hard doing things to help society, people shouldn't be malicious against you,' said Robinson."
MelisRob is the candidate's real Twitter account.
As of this posting, the fake user account was still live. A link to video from Fox 12 here.