After outrage from gay and lesbian groups, Live Nation has canceled four concerts by singer Buju Banton that were scheduled to take place at the House of Blues in Chicago, Las Vegas, Dallas, and Houston.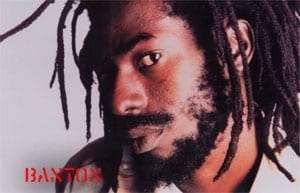 The controversy surrounding Banton stems primarily from a song called "Boom Boom Bye" in which he sings about shooting gay men in the head, pouring acid on them and burning them alive.
The Windy City Times reports: "In early August, Gay Liberation Network (Chicago) launched a campaignfor Live Nation and other promoters to cancel Banton's shows. BobSchwartz, a member of GLN, had written Live Nation CEO Michael Rapino. 'Live Nation, owner of four House of Blueslocations at which 'kill gays' singer Buju Banton was scheduled toappear, has done the right thing and canceled the hate monger,'Schwartz said in a statement.'These cancellations show the power ofprotest to deliver the goods.'"
Banton is scheduled to perform for promoters AEG Live and Goldenvoice at Los Angeles' Nokia Club on October 14, in San Francisco on October 10 and in Philadelphia on September 12. It's unclear what action, if any, those promoters might take.
UPDATE: AEG Live and Goldenvoice have also canceled the Banton shows.
Listen to "Boom Boom Bye", AFTER THE JUMP…