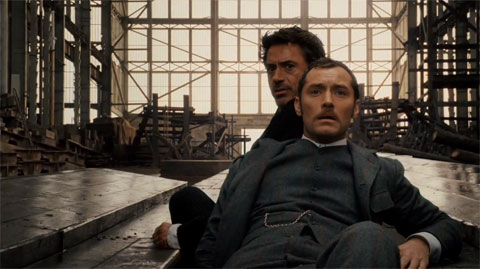 The NY Post today resurrected a February rumor from tabloid News of the World that Guy Ritchie has put a gay spin (that they warn could possibly backfire) on the relationship between Robert Downey Jr. (Sherlock) and Jude Law (Watson) in his update of Sherlock Holmes.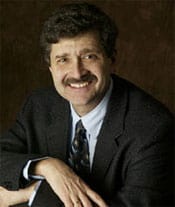 While everything so far shows a stronger physicality in Downey's portrayal as well as some Odd Couple style co-habitation dialogue ("When do I complain about you practicing the violin at 3 in the morning.
Or your mess? Or your general lack of hygiene, or the fact that you
steal my clothes?")
So there's nothing really new here except a weigh-in from former Post movie critic Michael Medved (whose discomfort with gays is certainly nothing new) saying audiences just wouldn't want to see that:
"There's not a seething, bubbling hunger to see straight stars
impersonating homosexuals. I think they're just
trying to generate controversy . . . They know that making Holmes and
Watson homosexual will take away two-thirds of their box office. Who is
going to want to see Downey Jr. and Law make out? I don't think it
would be appealing to women. Straight men don't want to see it."
Previously…
In the NBA Locker Room with Michael Medved [tr