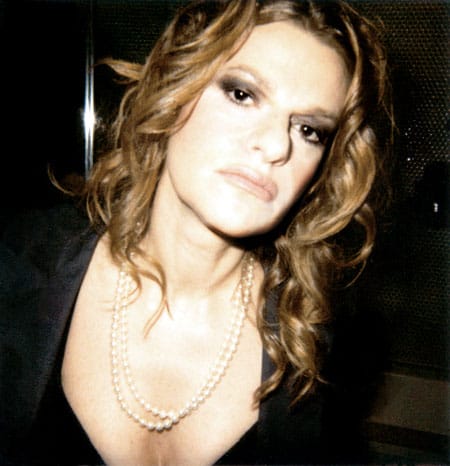 MODERN TONIC
The editors of Modern Tonic present a weekly music update here on Towleroad. The rest of the week, they scan the pop-culture landscape for movie, TV, book and Web recommendations in their daily email.

ARTISTS TO WATCH AND FREE DOWNLOADS: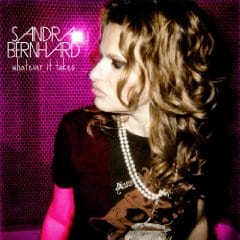 It's been more than 20 years since Sandra Bernhard's vaunted stage show Without You I'm Nothing and 15 since she made a studio record. What's she been doing all this time? Well, more stage shows, a few books, the occasional movie, raising a kid and, by the sound of her new album, some globe-trotting. Whatever It Takes — co-written and produced by Ted Mason of Modern English — is her "world music" record. Only Sandra's world includes Studio 54 (the disco stomper "Can You See") and Chrissie Hynde (who guests on opener "All Around") as well as Africa (the Soweto-sweet "The Sun Comes Out") and Bangladesh (the sitar-strumming "A New World"). Whatever It Takes is out August 25, but whet your appetite now with a FREE DOWNLOAD of "All Around."




What is it with dance artists and crazy couture? Lady Gaga's got her Kermit the Frog dress and Madonna threatened to poke out our eyes with her steely bustier. Yet so far the Atlanta-born Erika Jayne has done all right with just her, you know, music. Her debut Pretty Mess features three Billboard Hot Dance Club Play number ones: the sex-happy "Roller Coaster," the old-school homage to her Madgesty, "Stars," and the latest, "Give You Everything" (FREE DOWNLOAD HERE
). Pop stardom is sure to follow, though she might have to live up to her album title and whip up a swan dress or borrow something from Grace Jones's closet for her coming out party.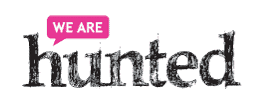 We know from "buzz," but it can be so elusive, how can you quantify it? We Are Hunted (currently in beta) is a website that attempts to crunch the numbers behind the buzz every which way for a daily global Top 99. They do it by genre — Electronic, Hip-Hop, Alternative, etc.; by Song — today's is Casiokids' "Gomur Mamma," and by Artist — Modest Mouse. The difference between We Are Hunted and standard charts is it trolls blogs and social networking sites instead of sales. Is it accurate? You researchers can argue amongst yourselves. But when it features some our favorites, like Dan Black, Cut Copy, Miike Snow and Frankmusik, we're not about to quibble.


MUSIC NEWS:

Madonna and U2 are the only artists that have surpassed $100 million in concert ticket sales in 2009.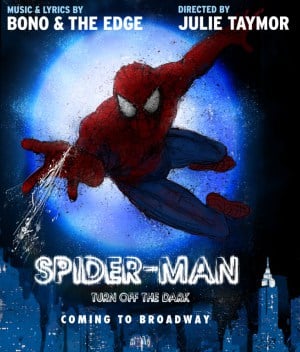 The forthcoming Broadway musical "Spider-Man: Turn Off The Dark," with music by Bono and The Edge, has been temporarily put on hold due to "cash-flow problems." The musical is estimated to be budgeted at $45 million. The recession is one issue apparently even Spidey can't fix.

This Is It, a film made up of rehearsal and backstage footage from what were to be Michael Jackson's London shows will open in movie theaters nationally on October 30.

Sony, Universal, Warner and EMI are reportedly preparing a fall launch for CMX, a competitor to Apple's recently-announced Cocktail, which will offer interactive liner notes to digital albums in an effort to perk up full album sales. 

Much of the emotional potency of the late John Hughes' films comes from their flawless soundtracks. Hughes had an exceptional talent for curating music that helped define the '80s. One thoughtful fan has put together a playlist of some of the most memorable songs. A few are :30 snippets, but that's all you need to spark a flood of memories.


TODAY'S NEW RELEASES:
Jessie James' self-titled debut — featuring smoking single "Wanted" written with Idol judge Kara DioGuardi — mixes old-fashioned C&W hooks with modern R&B rhythms. "Country-hop" anyone?
Damn, Kara DioGuardi is busy! She co-wrote "Good Girls Go Bad" featuring Gossip Girl Leighton Meester for Cobra Starship's latest Hot Mess. Smart emo-pop is topped by a winking tune called — wait for it — "Pete Wentz Is the Only Reason We're Famous."
Britt Nicole is a Christian artist making a play for the High School Musical crowd with The Lost Get Found. Watch out, Demi Lovato…somebody bigger than Disney is on this girl's side.
"Stockholm syndrome" happens when hostages shows signs of loyalty to their abductors. You may feel a similar response to the terse love songs on Stockholm singer-songwriter Anna Ternheim's Leaving On a Mayday.
Also Released:  Gary Go — Gary Go (digital only); Mindy Smith — Stupid Love; Imelda May — Love Tattoo; Bombay Bicycle Club — I Had the Blues But I Shook Them Loose; Bandslam soundtrack; Hope Sandoval and the Warm Inventions — Bavarian Fruit Bread; The Temper Trap — Conditions (import); singles from Blake Lewis ("Sad Song"), David Guetta ftrg. will.i.am ("I Wanna Go Crazy"), Nelly Furtado ("Mi Plan").


MUSIC VIDEOS:
Eva Simons: "Silly Boy"
Amsterdam-born Eva Simons takes an AutoTuned ride into the future in a mirror ball dress and dances like Beyoncé after a case of Red Bull in this manic clip. This has "huge international hit" stamped all over it.
A Camp : "Love Has Left the Room"
Sometime Cardigan Nina Persson acts like Kirsten Dunst in '20s drag starring in a Bergman film for this brooding track from A Camp's downbeat Colonia.

Dragonette: "Gone Too Far"
Canadian dance freaks soundtrack this video (created by a friend of the band) that syncs footage from Urban Cowboy with a country-disco meltdown.

Florence + The Machine: "Drumming Song"
Florence gets her Stevie Nicks on in this clip that features a lot of leather and lace in a choreographed meltdown in a church.